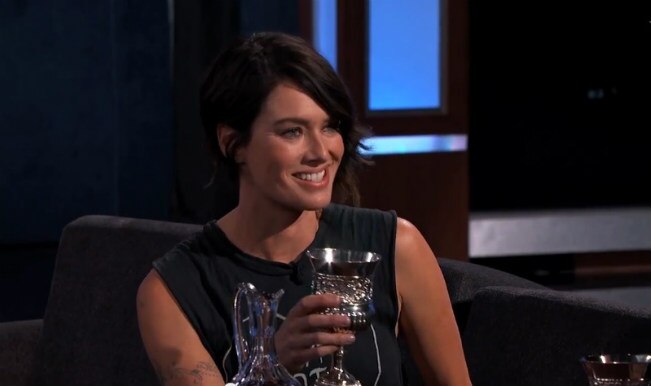 If there is one character which all the Game of Thrones fan love to hate then it has to be 'Cersei Lannister'. Cersei is played by the talented Lena Headey and is someone you can hate but can't ignore in the show. What makes Cersei a total b*tch in the show is her way with words and her evil but insanely intelligent strategies.
If you are obsessed with Game Of Thrones, then don't worry you are not alone! Jimmy Kimmel himself is a huge GoT fan and is completely obsessed with it. He thinks that no one drinks wine like Cersei. The way Cersei holds her goblet of wine and sharply insults anyone and everyone that drinks with her fascinates Jimmy. So, when Lena Headey came on the show, Jimmy decided to talk to Lena (Cercei) in 'Game Of Thrones' style! What happened next is beyond hilarious.
After this video, you will fall in love with Lena Heady for the bad-ass she is! Well,  now we all know why Jaime Lannister loves evil but fascinating Cercei after all!