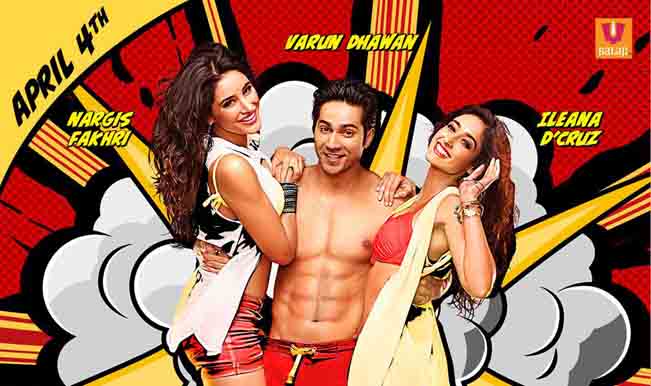 The very confident, almost over confident, Varun Dhawan has united with his father for Main Tera Hero. The trailer is very vibrant with pools, parties, booze and babes. Varun Dhawan jumps between Ileana D'Cruz and Nargis Fakhri making out with them and chilling semi-nude in a pool with both of these babes in bikinis beside him.
There has no opportunity been left in the trailer where his six pack abs has not been shown. This is not necessarily a bad thing for the ladies and his fans out there. Varun does overact with his over enthusiasm for his first solo male lead film perhaps and that puts us off a bit.
Check out the trailer.