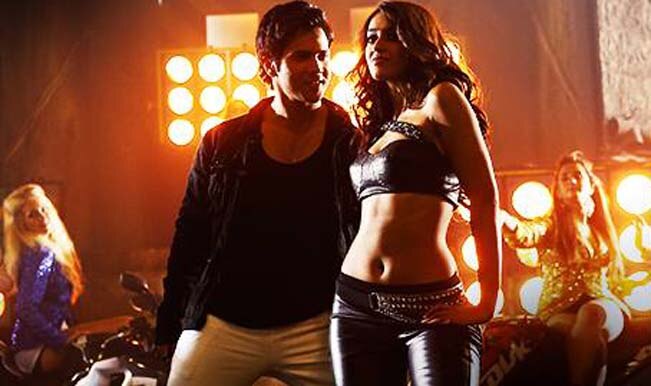 Main Tera Hero's latest song starring the newest star in the limelight, Varun Dhawan dances his way all around Ileana D'Cruz in an attempt to win her height as she joins him dance to the club song Besharmi Ki Height.
After Gulcharrey from Bewakoofiyaan, Besharmi Ki Height will make a good addition to your playlist when you want to let it all go and just start showing your moves. Besharmi Ki Height and Gulcharrey from Bewakoofiyaan could be gunning for the top spot on the chartbusters list.
Set in a disco like theme with insanely bright lasers and lights randomnly lighting up the area, the Sajid-Wajid composition for Besharmi Ki Height is peppy, energetic and a good motivator to get you up and on the dance floor while keeping everybody else tapping their feet to the beats.
Ileana D'Cruz and Varun Dhawan look good together and the dance moves are well executed despite looking like outlaws wearing leather pants and sporting funky looks. (Watch Main Tera Hero's trailer, a blast from the past)
Main Tera Hero hits the theatres on April 4th 2014 and the Ekta Kapoor owned Balaji Productions team will be putting all their chips in this bet set on lavish sets and extravagant scenarios like older David Dhawan movies.
Here's the song.