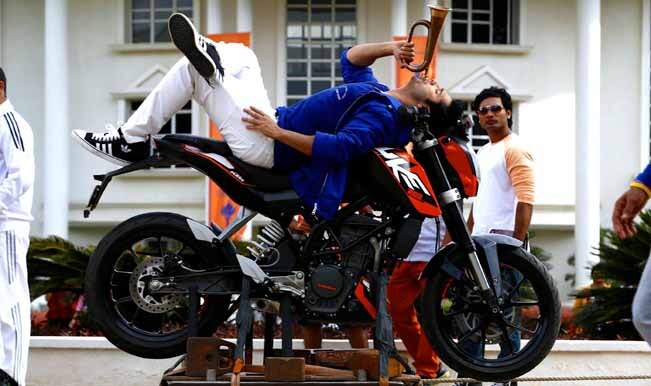 After Main Tera Hero's Besharmi Ki Height rocked the dance floor, another absolutely shameless but in a good way song is about to hit the charts. Varun Dhawan is yet again wearing a shirt without any buttons fastened but a vest hides his toned abs but we don't hear any of the ladies complaining as he dances his ass off in true classic David Dhawan style directed song, Tera Hero Idhar Hai with an over confident 'Palat' which scares Ileana D'Cruz more than impress her. (Watch the trailer of Main Tera Hero)
He dances in the middle of a basketball court, on a wall and even while hanging from an artificial climbing rockface while Nargis Fahri is clearly smitten by Varun Dhawan's antics.
The teaser is sure to keep us on our toes to watch out for the song when it does get launched. Here's the teaser for now.