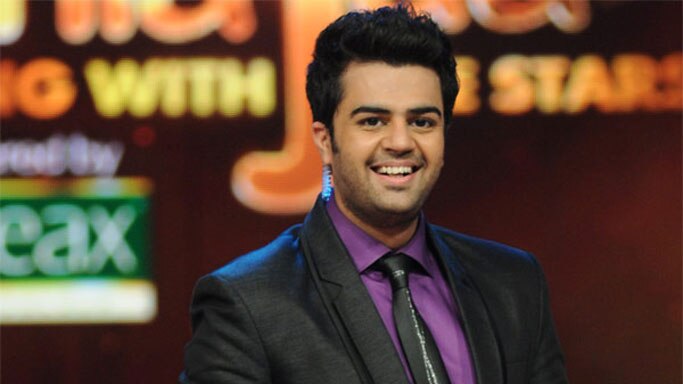 Just like Jacques Kallis cannot be Sachin Tendulkar, Shreya Ghoshal cannot be Asha Bhosle, Shahrukh Khan cannot be Dilip Kumar and many more cannot be many others, likewise Manish Paul cannot be Kapil Sharma.
Kapil Sharma with his stellar performance has enjoyed the huge success on his popular TV show Comedy Nights with Kapil and has created a space for himself, he did not go the Shekhar Suman way to come up with a talk show, instead he did what he wanted to and what he's best at. (Read: Why Comedy Nights with Kapil sucks)
Manish Paul is highly talented and known for his versatility, first choice as a compere and a decent actor, but he decided to go the Kapil Sharma way. He hosts a talk show and entertains us the way Kapil does.
Had Sunil Grover formerly "Guthi" and now as "Chutki" on a show Mad in India not left Kapil's show, Manish Paul would have been busy anchoring or shooting for a film right now.
After all the negotiations failed Sunil Grover went ahead with a separate show to take on Kapil Sharma and Manish Paul was roped in to do "Kapil Sharma". He did what Kapil does yet he misses the bus while delivering his performance. The fact is Manish Paul cannot be Kapil Sharma. The ''brain team'' behind Mad in India could have or should have carved out Manish Paul out of Manish Paul, but they produced a show exactly on the lines of Comedy nights with Kapil.
Manish is trying too hard to lure the audience, but any amateur can observe the difference how Kapil handles his show and how Manish does. Not underestimating Manish's talent but he certainly has not fitted well in Kapil's shoes to entertain. Doing it like ''Kapil'' does has very much been the reason why people find Mad in India uninteresting, because they already are watching Comedy Nights with Kapil and he's doing it like no one has been there before. Why would they watch Manish Paul doing the same thing? Manish Paul is Manish Paul and Kapil is Kapil just like, Kapil Dev is Kapil Dev. An allrounder!