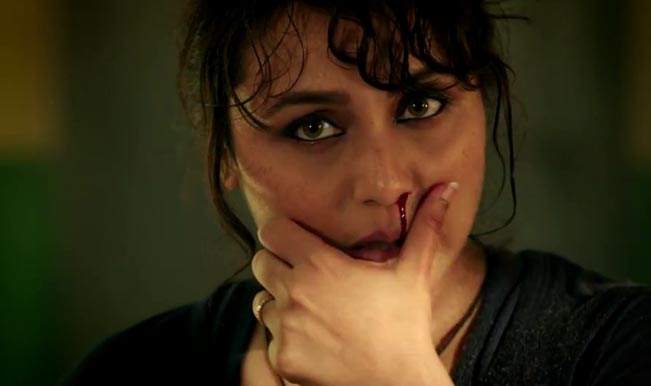 Here's the trailer of the much-awaited movie of the year with Rani Mukerji unleashing her fiery side as the protagonist. If you think the feisty actress is projecting the male version of Dabangg ( or Singham for that matter), you've got it all wrong in your head. Dark, grim and relentlessly thrilling -the trailer of Mardaani looks like Aamir Khan's Sarfarosh on testosterone with Rani assuming the power of a resolute cop.
Revolving majorly on child trafficking, but based particularly on one case of abduction, Mardaani tracks the journey of the daredevil cop Shivani Shivaji Roy who is determined to get a teenager out of the dungeons of human trafficking and prostitution. Watch Rani using her expressive eyes, her husky voice and fearless demeanor to best effect.
While the shocking statistics laid over some spine-schilling montages displayed in the beginning of this trailer make the promo visually disturbing, but Rani diffuses the tension with her promising screen presence as a don't-care-a-damn cop.
The frantic pace, the high-on-intrigue plot and relentless energy exuded by Rani pack a solid punch, just the way the babe delivers that tight thappad in the end of the promo. Take a look!