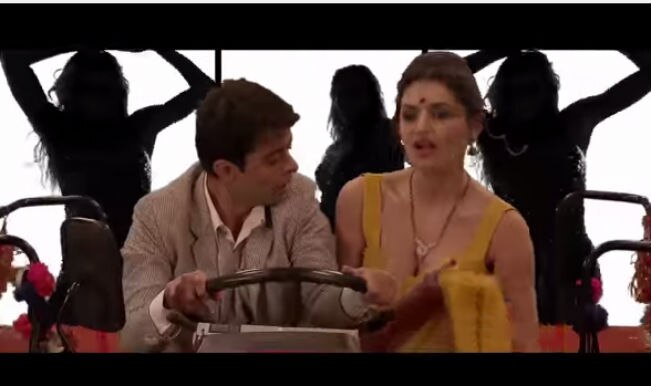 Mastram song Baba Ve could be another Punjabi hit track of Bollywood. To add spice to it, an equally sleazy video has been made, which is randomly shot and doesn't make any sense, with both the lead actors propped onto a tractor! The music is by Bee2 & Taje and the vocals by Bee2 & Ishmeet Narula.
The funky lyrics go "Baba Ve Kala Maror, Oye Ni Kudiye Lade Jor Baba Ve Kala Maror, Oye Ni Kudiye Lade Jor Baba Maar Na Daaba, Nai Te Hoju Khoon Kharaba, Tu Kehna Ger Gaddi Da Ad Gaya,Dhakaa Laundee Nu Saah Chad Gaya Ve Kala Maror".
Mastram is a movie about a reluctant pornographic writer who aspires to be a litterateur. The screenwriter of Gangs of Wasseypur makes his directorial debut with this movie.
Mastram is a fictional account of a writer's life starring Kapil Dubey, Rahul Bagga and Tara Alisha Berry. The movie is slated to release on May 9, 2014. Check out the song Baba Ve here.