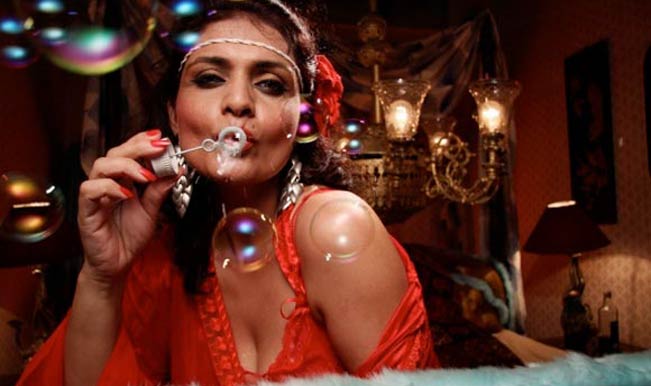 You've heard about it in the festival circuit buzz last year and now Miss Lovely is finally here, in B-town, where its story is based. Ashim Ahluwalia's controversial film releases January 17 in India. So what is it about the movie and the trailer that was so troublesome for the makers?
Watching the trailer of Miss Lovely, we couldn't find anything sleazier than an average Hindi film. C'mon, Vidya Balan's The Dirty Picture was cheekier and more in your face. But yes, the Miss Lovely makers claim they have used footage from real horror-porn films that were a rage a couple of decades ago to add that dash of 'authenticity'. The film's Facebook page also has some posters of these films that they have openly shared as references (go on, take a look).
Miss Lovely stars Nawazuddin Siddiqui in what is touted as his first leading role, probably shot before Gangs of Wasseypur 2, along with leading lady Niharika Singh. The film is set in the eighties in Bollywood. Nawaz plays Sonu, a man who along with his brother Vicky (Anil George) produces horror-porn films, and in the process, falls for adult-film actor Pinky (Niharika).
Of course, Miss Lovely shows us the insides of the insidious industry – complete with sleaze and the dark depths people can go to, to run the business. On that count, Miss Lovely wouldn't let you down. It couldn't have been a hardcore indie film without being honest with the viewer and would not have made such a noise in film fests if not for the true depiction of the sexual nature of the trade, right?
To be fair, we're looking forward to watching Miss Lovely, as it seems to have been well shot with good actors and looks like they're telling a touching tale.
Watch Miss Lovely movie trailer here and figure out for yourself: