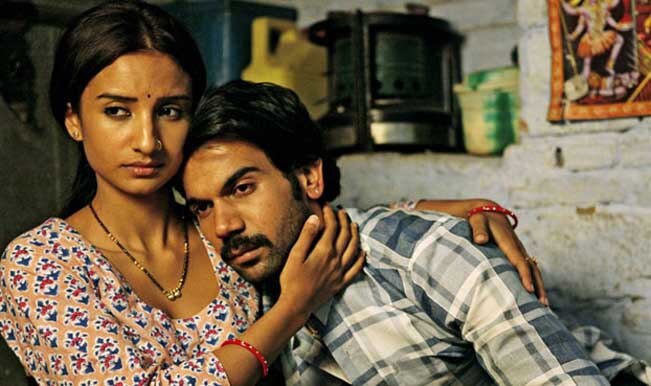 Movie: CityLights
Director: Hansal Mehta
Cast: Rajkumar Rao, Patralekha
Verdict: ***
Hansal Mehta, who gave us National Award Winning Shahid, brings another film glaring at the truth unapologetically and with a shadow of ambiguity as he pairs Shahid star Rajkumar Rao and Patralekha (who looks like Divya Dutta's more stylish younger sister from some angles). When it is reality based cinema, the biggest name is still Mahesh Bhatt who has produced this film and is all praises about the final cut and is almost saying how good a protégé Hansal Mehta has turned out to be.
CityLights is the remake of Metro Manila, a British film that was nominated for a BAFTA in 2013. The story is one of thousands who travel from towns to a big city, Mumbai in the film, to look for a better life for themselves and their children as they expect to get work and earn much more than they would ever living in a village or a town. So, Rajkumar Rao convinces his family, wife and daughter, to move to Mumbai who are hesitant at not having a clear idea of what it is they will do in Mumbai but have faith in the man of the house so they tag along him.
They are deceived by a few people who take all their money pretending to help them get a house leaving them with no money, no house and no means of a livelihood. They end up living in an under construction building to pass the rough patch in their life.
Rajkumar Rao, Deepak Singh in the film, manages to get a job at a security agency though the realistic movie fails to show or answer how a security agency just gives a man a job without any past records on him. Deepak's wife is left with option for employment and she lands in a bar asking the manager for a job. The manager plays a song on his mobile phone and asks her to dance while he checks her out top to bottom in a very powerful and poignant scene.
The family seems to have no hope of seeing even a sliver of the silver lining that Deepak keeps promising his family despite getting trapped in a scam by his security agency manager who pretends to be his friend but takes advantage of his trust.
Rajkumar Rao and Patralekha deliver excellent performances making you weep when they weep. The whole film which shows how unforgiving the city can be for the innocent, poor and trusting people who travel to Mumbai with glittery dreams only for them to be shattered with the shards of those dreams poking and cutting into their flesh at the most unexpected times.
The song 'Muskurane ki wajah tum ho….' Is the best of the lot from Jeet Ganguly but there is an overdose of songs with the film trying to become a part-musical which doesn't really work but helps partially if you really admire Jeet Ganguly's past work with Mahesh Bhatt and his endeavours.
The film, coming from the makers of Shahid, had us expecting a bit more than we got but CityLights is still the most honest and true to life film of 2014.