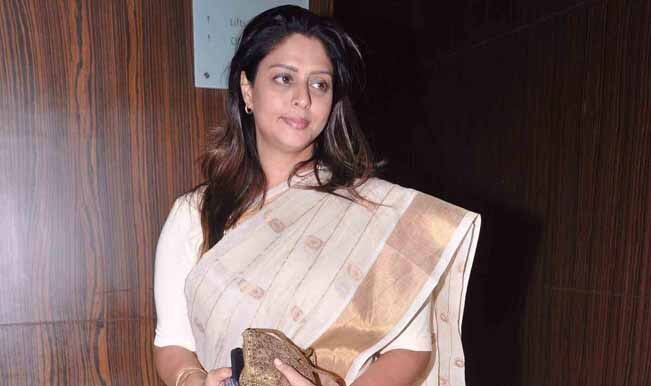 Nagma, who has turned to politics after acting, was manhandled by Congress MLA Gaj Raj Sharma during a rally where she had gone to deliver a speech in Meerut. Nagma was shocked when her party colleague groped her and kissed her in front of the public and was seen leaving the rally without addressing the crowd after the incident.
Nagma acted swiftly in getting away from the perverse Congress leader and walked straight to the vehicle that was waiting for her. To add to her insult, the MLA even argued that he had no wrong intentions. How is groping a woman and kissing her not an indication of your perverse intentions Mr MLA?
Nagma's women associates have demanded an apology but we fail to understand how these men get away with such acts of stripping a woman of her dignity and later shamelessly apologize which is then forgotten and all is well in the world again.
Nagma wasn't allowed to file her nomination papers because Congress President Saleem Bharti was not allowed to enter the Collector's Office.
What is wrong with the people who will probably lead the country? Congress has its share of gropers while BJP has leaders running over children while AAP has got bored of their dharnas. How did we end up in this situation?
Watch the video of Nagma getting insulted during her Meerut rally here.