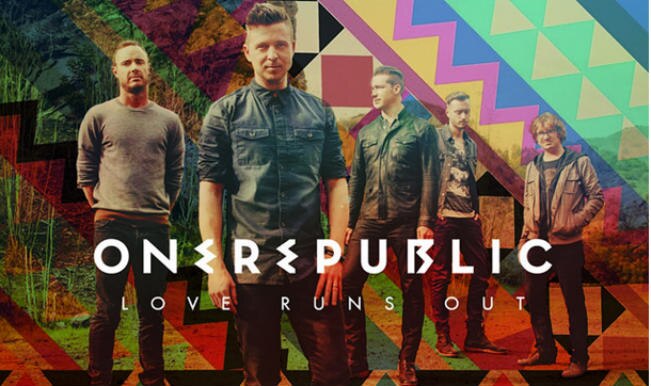 The release of a much-awaited single by the talented One Republic has been dulled, due to a leak.
The song was found to be leaked online, just ahead of its official premiere. It leaked on the internet on the 13th of April, in the afternoon in the US. While it is not known when the track would be released by the band, it is to be available for pre-order from the 15th of April. It was to be released in March itself, but that did not happen for some reason. But fans are now still celebrating.
Earlier this week, the finished track was previewed by the band, and according to them it is the "coolest" track they had ever produced. The song is not part of One Republic's upcoming album, but just a single, titled 'Love Runs Out'. (Read: Katy Perry indulges her sweet tooth in the lyric video for new song 'Birthday')
So how did the song come to be? Well, according to the band, they were creating this song while working on the album 'Native' that released last year. They made this song and recorded it partially at around the same time that 'Counting Stars' was written. Initially they wanted 'Love Runs Out' to be the first single on that album. Though everyone agreed on the decision, the band was not able to finish the chorus of the song, and as Ryan Tedder, the frontman, says, "…you can't have a song without a chorus."
The band then put the release of the song on hold, and worked to perfect the chorus. It took them a period of one year to do so, and while they were in Paris they finally finished it.
While Ryan said that he liked the song, he hoped that those who listened to it felt the same way.
The song is speculated to release today, and though One Republic has said that the song is a single, there are hopes of a re-release of the album 'Native' too.
The announcement that the band would be releasing the song was made during a concert in Amsterdam, in March this year. The name of the song was not revealed, however.
Well, now we know what song they were talking about. 'Love Runs Out' is a musically upbeat track, with an Adele-esque infusion. The power of the music is backed by good production. And let's not forget Ryan's amazing vocal range that enables him to execute the performance that is worth the praise it receives.
The song is expected to be played by radio stations all summer long, and is even predicted to go all the way to the top of the song charts.
In the meantime, we cannot wait for the song to drop, and are as excited as One Republic is!