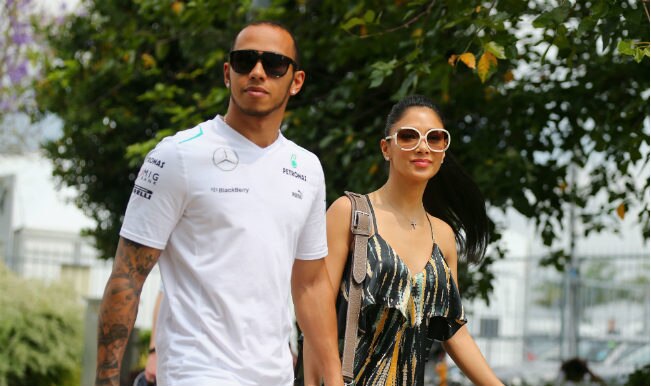 London, February 20 (ANI): Nicole Scherzinger and her boyfriend Lewis Hamilton met Pope Francis in Rome.
The former Pussycat Dolls singer, who was dressed in a dark coat and with her hair tied back in a bun, and the Formula One racer were greeted by the Pontiff, the Daily Star reported.
The Formula One driver and his pop star partner were among tens of thousands of people who gathered in St Peter's Square to hear the leader of the Catholic church read passages from the Bible on an unseasonably warm Sunday morning in the Vatican City.
The couple visited the Vatican City during a romantic Valentine's weekend break to the Italian couple which appears to have confirmed the couple have reconciled after breaking up several months ago.
Taking to Twitter after meeting the pontiff, Hamilton appeared particularly pleased to have discovered the famous Popemobile is made by Mercedes – the team the Formula One star races for.
According to sources, the couple, who recently got back together, is expected to have a "blow out wedding" in August.
ANI