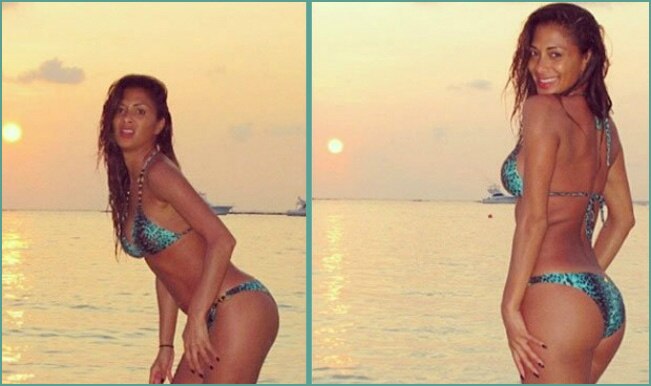 Former Pussycat Doll Nicole Scherzinger has wowed her fans by sharing pics of herself from her trip to the Maldives on Instagram, where she posed in a sexy blue leopard print two-piece. Nicole Scherzinger looks like she had a great time while sizzling it up on the beach in Maldives.
The 35-years-old singer who is dating Lewis Hamilton is seen pulling a rather amusing face in the first picture. Whereas in the second pic, Nicole Scherzinger looks picture perfect while grinning for the camera and looking over her shoulder.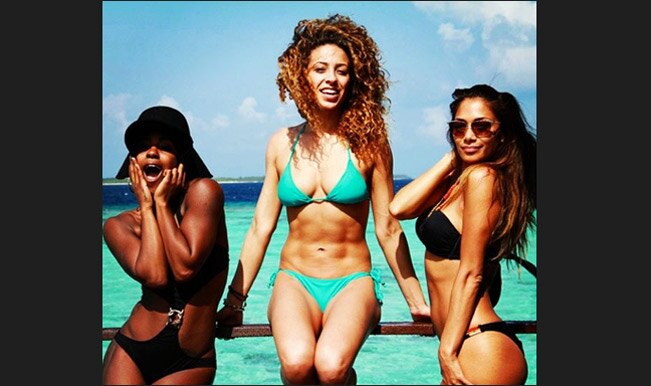 Another picture shows Scherzinger, who is in a relationship with F1 racer Lewis Hamilton, flaunting her sexy curves in a black bikini, while she poses with two female friends of her's.
Nicole Scherzinger who quit the X Factor to spend more time with Hamilton has definitely been enjoying her free time, as her steamy pics tell us. She's believed to have rekindled her romance with her on/off racing boyfriend. Nicole says she'll join Lewis Hamilton on the Formula One circuit all year round and make a real go of their relationship.