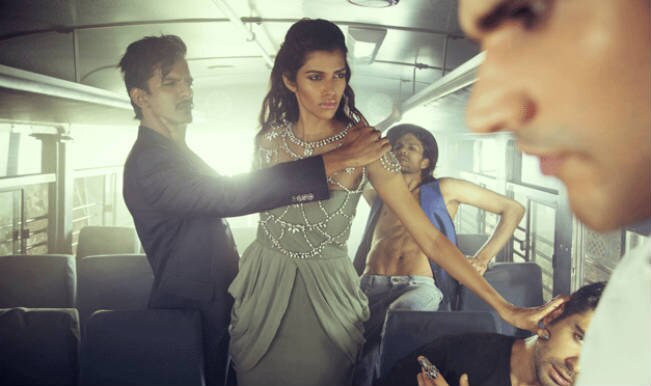 Mumbai-based photographer Raj Shetye caused considerable controversy when he created a 'fashion' shoot based on the tragic Delhi gangrape case of December 16 of a 23-year-old woman, who was named Nirbhaya by the media for bravely fighting her attackers and testifying from her deathbed. Shetye's pictures went viral and caused furore on social media, but Shetye stood by his work and his models, saying he had done the shoot to bring the focus back on women's safety.
The photoshoot, fashionably titled The Wrong Turn, seemed very casual and mundane and trivialised a young woman's gangrape and death by making models pose in high-street fashion. He had posted these pictures on Behance and later removed them.
When we reported about the controversial photoshoot, we wondered what Nirbhaya's parents, already crushed with the tragedy, must be going through every time their daughter's story is showcased in a play, short film, sand art or, like in this case, a casual fashion editorial.
And now, Reuters reports that Nirbhaya's parents have demanded action against the photographer. Nirbhaya's mother said, "It has once again brought us face-to-face with the incident and he has done it for his own publicity and to make money. He has tried to hurt the sentiments of parents and has mocked a girl's struggle. He has no right to play with anyone's sentiments."
The rape survivor's father said, "They should be ashamed of it. What is he trying to show to the juveniles and youths of the nation? He should be punished. I will appeal the Supreme Court to punish him and the photo shoot should be banned."
Nirbhaya's parents have also welcomed the move to lower juvenile age in court. One of the six men accused of Nirbhaya's gangrape was a minor, while one committed suicide. The case brought about a mini-revolution in India and there is a rise in reporting of rape cases in India ever since.