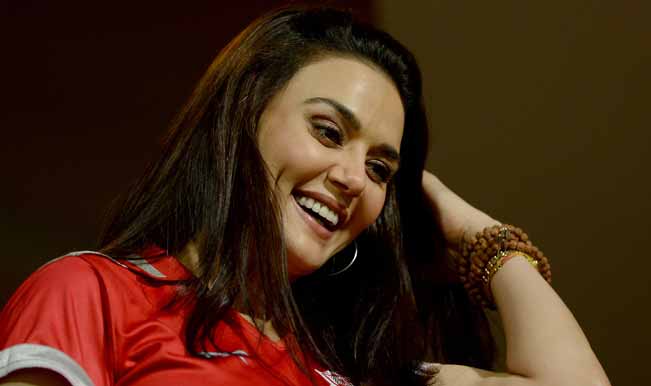 Mumbai, Jul 2: In a detailed clarification, Bollywood actress-businesswoman Preity Zinta has publicly opened up about her reason to file a police complaint against businessman and her former beau Ness Wadia on her Facebbook page answering every question and doubts in people's mind.
She took to her official Facebook page – Real Preity Zinta – to make the clarification Wednesday morning as she said she is "surprised" by some reactions to her complaint that Ness Wadia allegedly molested her.
"Sadly in India the fairer sex has to have a larger limit, more tolerance and worry about what people will say irrespective of the facts and the truth," Preity wrote.
"I appreciate all the people who stand by me and support me but I must confess I am genuinely surprised and shocked at some reactions from people in general. My F.I.R. IS VERY CLEAR yet its INTERPRETATIONS ARE MIND-BOGGLING and there is so much speculation as to Why did I do what I did? What was the motive behind my actions etc. Therefore, this is my attempt to set the record straight."
On why she reported a personal matter to the police:
"PERSONAL MATTER? Seriously? For the record, this relationship was ended by me in 2009 and I don't ever recall having gone to the police on any personal matter irrespective of what happened then. But now it's been 6 years since the break up so THIS IS NOT A PERSONAL MATTER."
Preity also clarified whether the complaint was made for money.
"IPL was my project from the start and for the record not only did i pay for myself (Rs.5 crore) when I got into the IPL (bid), I paid for Ness too! (Rs.) 5 crore! (Proof of my financial commitment in the IPL is with the BCCI). To be fair to him, he did pay me back a couple of months later (without any premium), so hope the money theory is put to end once and for all."