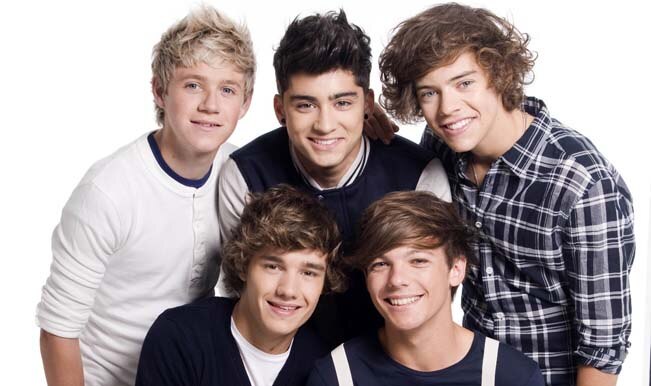 One Direction or 1D has decided to get the ball rolling in the theatres and will release a film on their concert – Where Are We. They have given up efforts of a 3D feature on the band, for now, but UK's most popular boy band are planning for the biggest cinema release the world has ever seen.
One Direction's concert Where Are We plays for an entire weekend in October. The concert on 11th and 12th of October will be screened on over 3000 cinema theatres with more than 10,000 screenings expected.
The film will show behind-the-scenes footage from the two night long concert with exclusive footage on Harry Styles, Liam Payne, Horan, Zayna Malik and Louis Tomlinson filmed at the San Siro stadium in Italy.
Tickets for the Where We Are concert film will be available for purchase from 28th July, 2014.