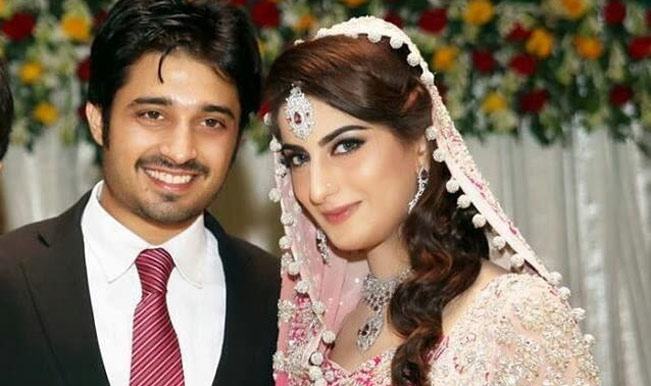 Pakistan's showbiz industry is grieving after the death of actress Sana Khan, who passed away on March 7 in a car accident. The car was being driven by Sana's loving husband Babar Khan, also an actor. Babar is said to be in critical condition at a hospital.
We found a photoshoot video of Sana Khan & Babar Khan's wedding reception, where the cute couple is posing for the cameras. The Indian connect is that Sana and Babar, all decked up and pretty, are dancing to the hit Aashiqui 2 song Tum Hi Ho in the beautiful wedding video.
It's unbelievable how fate has turned out for the handsome actor couple. Our heart goes out to Sana, Babar and their families. Let's pray for them.
WATCH: Pakistani actress Sana Khan & Babar Khan dance to Tum Hi Ho in wedding video
Photo: Hauwa Abubakar Twitter | Video: Dailymotion