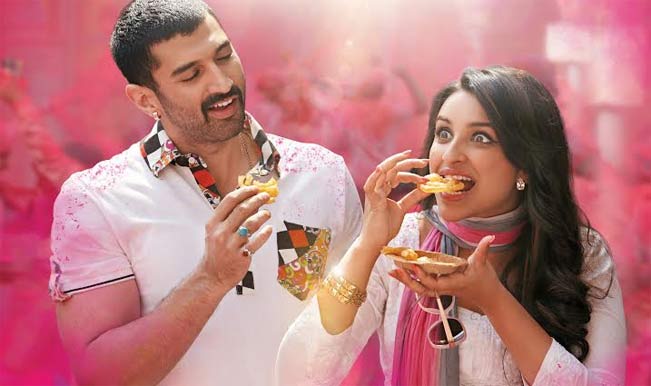 Parineeti Chopra and Aditya Roy Kapur starrer Dawat-e-Ishq, which  revolves around food and romance, was just waiting to be launched on a special occasion. The film has extensively been shot around Hyderabad and Lucknow. The delicious event err..the launch will see  a variety of delicacies including the special items which are a specialty for an Ifaari.
The trailer, which will be launched during the month of Ramzaan, will have a special theme attached to the big event.The marketing team of the film has planned to do the trailer launch event at an Iftaari party with a bang .
Dawat-e-Ishq, which blends food and romance looks very promising thanks to the presence of the sparkling Parinetti and the dashing Aditya. It's a delectable treat indeed to watch the two good-looking actors coming together.