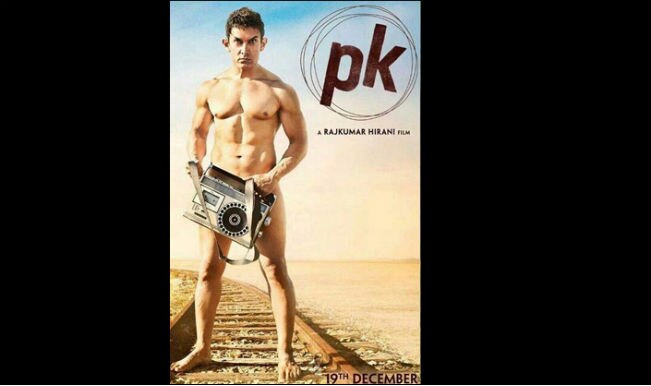 The much anticipated Aamir Khan starrer PK's first poster is leaked and we must admit it is definitely too hot to handle. After the successful venture of actor-director Aamir Khan and Raju Hirani, PK also read Peekay has already been in limelight since its inception. And now with this bare bodied Aamir Khan going nude in the first poster of the movie, he is definitely setting the temperature soaring. (ALSO WATCH: PK motion poster out: Nude Aamir Khan dares you to stare at him!) 
In the PK's first poster, we see an intense and aggressive looking Aamir Khan who is seen standing at the railway track wearing nothing! Yes, you have seen it right – absolutely nothing! Well call it the good or bad part but the Perfectionist Khan is covering his private assets with a stereo! Well if the gossips are to be believed, Aamir Khan plays an alien in the movie and this is how he lands up on our planet with nothing but the stereo.
By the way we still wonder and are curious to know about the relation between Aamir Khan's alien character in PK and the stereo as he has been seen in one of the earlier shots wearing a ghaghra and carrying the same stereo.
No doubts about this one being the boldest poster we have seen in a while in Bollywood but then again Mr. Perfectionist Khan is known to raise the bar with his upcoming ventures.
Apart from Aamir Khan being in the lead, Anushka Sharma, Sushant Singh Rajput and Boman Irani play pivotal role in this satiric film on "Hindu Gods and their godmen." The movie will hit theatres on December 19, 2014 during Christmas.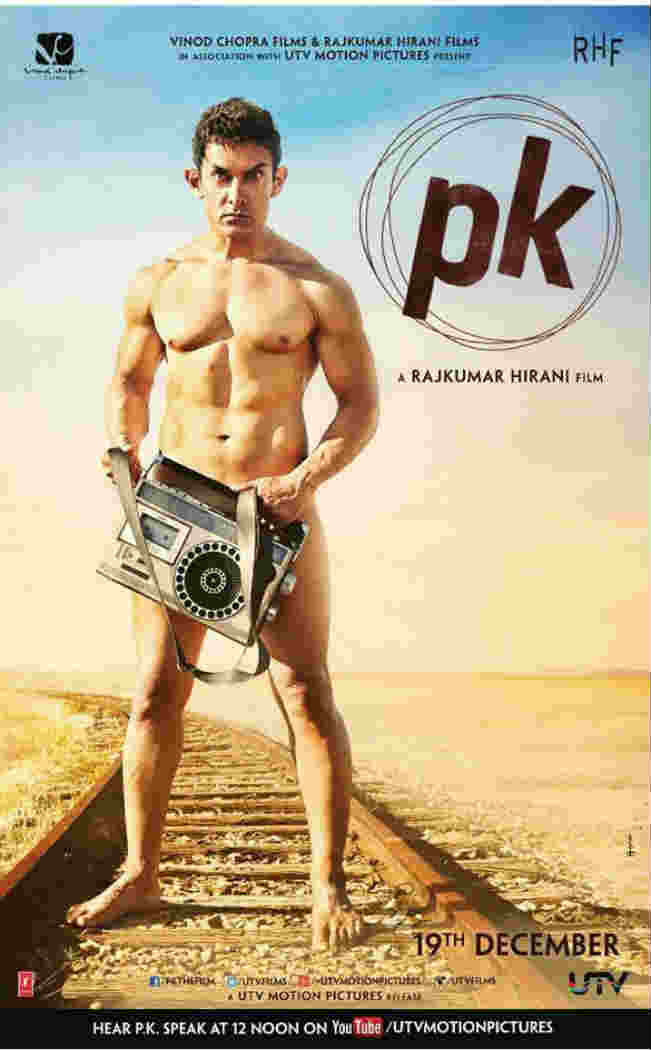 (Inputs from DNA India and Bollywood Life)