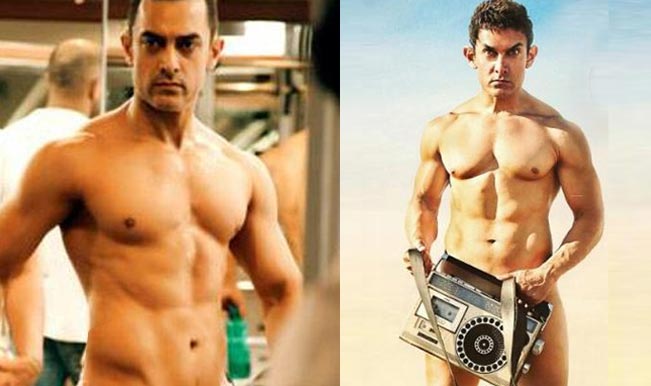 New Delhi, Aug 14: In a major relief to actor Aamir Khan and 'PK' film director Raju Hirani, the Supreme Court on Thursday dismissed plea filed against Khan and Hirani of film 'PK' for allegedly showing nudity in the movie. The poster of his new movie, PK, where Aamir Khan is standing semi-nude with radio in his hand generated huge controversy.
Dismissing the public interest litigation (PIL) filed by the All India Human Rights and Social Justice Front, the apex court said these are matters of art and entertainment and let them remain so. The court said any restrictions on release of film would affect constitutional right of the film makers. It told the petitioner that if you don't like then don't watch the film but don't bring religious facets in it.
The petitioner submitted the film promotes nudity and pleaded the apex court to immediately intervene in the matter. The petitioner has made Aamir Khan and the director of the film Rajkumar Hirani parties in the case in addition to the Centre and the information and broadcasting ministry.
A case has already been filed in a court in Kanpur, on 2 August, against Khan and the makers of the "PK" after its poster showed the Bollywood star barebodied except for a transistor covering his private parts. In the complaint, lawyer Manoj Dixit accused the actor, producer Vidhu Vinod Chopra and director Rajkumar Hirani of promoting nudity and vulgarity.