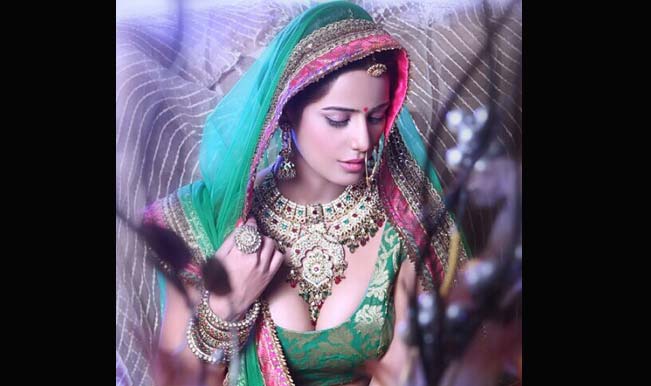 Not so long time ago, we all experienced the 'Alok Nath ji' effect on social media. Started by a simple witty tweet, the 'Babuji' phenomenon went viral on every social media site. With this sudden fame, Alok Nath decided to join Twitter. With 'Babuji' joining Twitter, to gain his 'aashirwaad', Poonam Pandey went traditional!
As soon as, this sexy attention seeker saw Alok Nath ji on Twitter, she changed her display Picture on the twitter. Her new display picture as her wearing a Deep neck blouse with Lehenga. Though, it doesn't look any sober but still its better than her no-clothing-at-all-pictures.
GR8 to see Sri @aloknath on Twitter. … Sir This is a Welcoming Pic for You #AloknathEffect pic.twitter.com/NdiCRGwupH

— Poonam Pandey (@iPoonampandey) June 26, 2014
While, we all know that Poonam Pandey loves to gain some eyeballs every now and then. She recently was in news for a sexual cheer-leading skills for the on-going FIFA world cup, where she posted her barely clothed pictures saying 'Keep your eyes on the ball' (sexual pun intended!)
"Keep your eye on the ball" #FifaWorldCup #FIFA #Brazil pic.twitter.com/Dt0cd3Ss5v

— Poonam Pandey (@iPoonampandey) June 25, 2014
Now, with the 'Babuji' entering the Twitter world, Poonam Pandey has put some clothes on!