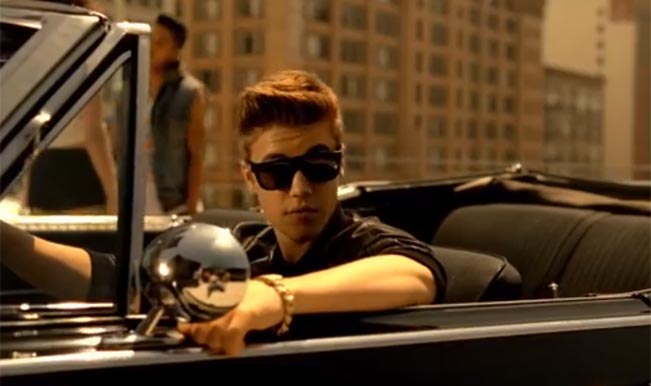 Justin Bieber was arrested in Miami, Florida on January 23 morning on suspicion of drag racing, evening reports from the US entertainment industry suggest. The teenage singer was seen in a yellow Lamborghini sports car on a Miami beach, say police reports. This is the same US state in which Justin was caught visiting strip clubs.
The pop sensation, who threatened to retire a few weeks ago on Twitter, is the new bad boy of the pop music industry. Fans swoon over his boyish looks and his voice but he has been repeatedly in the news for all the wrong things – being caught at a brothel, throwing eggs at a neighbour's house, allegedly doing drugs, speeding, spending the night with an anonymous woman, plugging himself on to Anne Frank, fighting with the paparazzi and what not.
The singer and his friends' cars reportedly blocked traffic on Pine Tree Drive at 26th Street in the town. Let's see how his fans react to this news.
Photo: Justin Bieber Boyfriend album