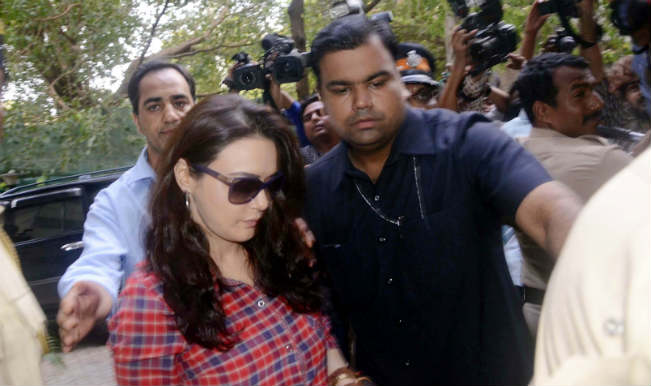 Actor and Kings XI Punjab co-owner Preity Zinta finally recorded her statement in the Ness Wadia abuse incident. Zinta's request that her statement be recorded at her home was turned down by Mumbai Police who insisted that the actor record her statement at the Wankhede stadium on Tuesday evening.
In her statement the dimpled actor named 14 witnesses to the May 30 incident. Of these 14, one happens to be minor son of a former cricketer while the others are team staff members of Kings XI Punjab.
Zinta in her statement said it started with Wadia abusing the team staff over some ticket distributing issues. Zinta seated below the air conditioned room in the Garware Pavilion, rushed to intervene but Wadia started abusing  her instead. "Ness Wadia grabbed my hand and abused me publically", she said.
She also stated that a foreign national who works for the team also intervened and threatened to hit Wadia if continued to abuse Preity. She had to change her seat after the incident and went to the non air-conditioned room to sit with her friend Danish Merchant. But the abusing continued and Wadia verbally abused her again. After the team won, when Zinta was down with all the players, Wadia who was also present there, abused the actor for the third time. According to Zinta she did not tell the team players about the incident.
Will the police now record Ness Wadia's statement? Will the witnesses Priety Zinta has named will be asked to give their statement? Watch this space for the latest updates on Preity Zinta-Ness Wadia incident.