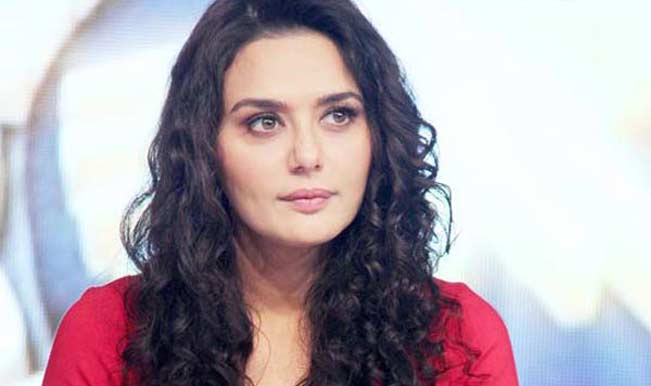 Danish Merchant, Preity Zinta's neighbor, told the Mumbai Police that he saw bruises on Zinta's hands on the next day of the alleged incident. Zinta had lodged a complaint against his boyfriend Ness Wadia of allegedly molesting and abusing her during a match of Indian Premiere League.
Zinta named 14 witnesses, out of which 7 have recorded their statement. According to the Police, Danish Merchant is the key witness for the case as he was seated beside the actress. Danish Merchant, who is a city-based builder, has said in his statement that he went to Zinta's home next day of the alleged incident. He was there to look into Zinta's health, when she showed the bruises on her elbow that she had got in the scuffle between her and Wadia.
A report in Indian Express said, "About 40 minutes after the match began; Wadia came and started screaming because he couldn't find a seat for his mother. He said, 'What the hell do you think of yourself? You f*****g w***e. You f*****g b***h. You have shown your class.' He then left. After the match, Zinta went down to ground and told us she would return in half-an-hour. Jean and I waited in my car. When she returned half-an-hour later, she looked disturbed and started crying. She was so distraught that I didn't ask her anything that night," Merchant's statement to police reads.
The 14 witnesses named by Zinta, includes Jean (Zinta's friend) and Jai Kanojia (Businessman). Police are yet to record to record the statements of the two. Jai Kanojia has declined to record his statement. But according to the Mumbai Police, they are trying to have a conversation with Kanojia for requesting him to co-operate with Police. Jean, who resides in Australia, will be contacted soon.
The Mumbai Police has claimed to record the statements of the remaining witnesses by the end of this week. This case is proving to be a roller coaster ride for the ex-couple, who knows which twist is waiting for them in coming days. We will keep updating you; just stick to this space for latest happening on Preity Zinta-Ness Wadia incident.