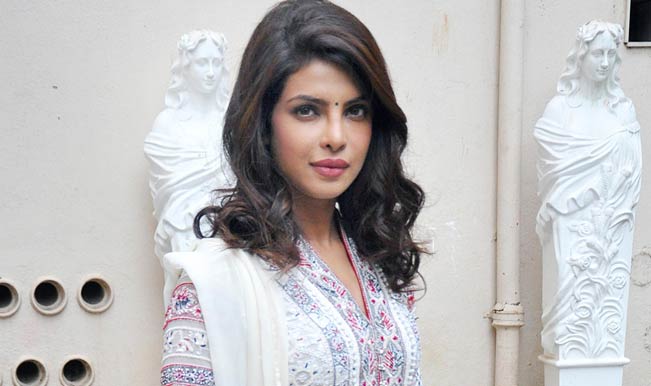 Priyanka Chopra's quick exit from Reddit AMA chat raised many eyebrows. A popular online chat AMA ( Ask Me Anything) enticed PeeCee to bare her starry soul for everyone to see- and even probed into. Sadly, Priynaka received flak as her naysayers posed nasty queries from her closeness to Pitbull's to her allegedly surgically enhanced lips to her fake singing every aspect of Piggy Chop's private space was probed. And very unfortunately, even her late father was not spared by netizens.
(Here are some of the nastiest questions that made PeeCee's exit from the chat-How come you never sing live? Is it because you can't? What was your musical contribution towards any of those songs? How are you more than just a pretty face there? How important is auto-tune in your singing career? Auto-tune, fake accent and fairness creams. Very important I reckon. Recently a road was renamed in Andheri, Mumbai after your father. What was the reason that it was renamed? What contributions has your father made that a road was renamed after him and not after countless other people who strived and died for India?)
Priyanka reacts:
Recenly when a fan tried to probe into the actor-turneed singer's exit from the popular chat, PeeCee reacted with this tweet.
"@OozeUzi yes. I was shocked at how cruel people were… Should have been more prepared to b open," reacted the 31-year-old.