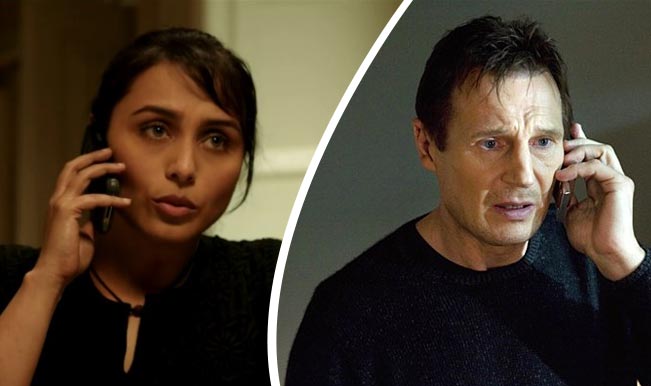 The first thing that will strike you after watching the 'Mardaani' trailer is that, is Rani Mukerji being the 'female' version of Liam Neeson from 'Taken'? The trailer of both the movies are extremely similar, which goes both on the story as well as on the editing level.
In 'Taken', Liam Neeson plays a former CIA operative named Bryan Mills who sets about tracking down his daughter after she is kidnapped by human traffickers for sexual slavery while traveling in France. While, in 'Mardaani' Rani Mukerji plays Shivani Shivaji Roy, Senior Inspector, Crime Branch, Mumbai Police, who she sets out to confront the mastermind behind the child trafficking mafia, which makes the mistake of kidnapping and smuggling a teenage girl who is like a daughter to her.
Also, this is not the first the time that a Bollywood film is 'inspired' from an Hollywood hit. Though, it seems lifted as it is, 'Mardaani' still seems promising when it comes to Bollywood.
The storyline of both the movies is extremely similar and no, it can't be a coincidence. 'Taken' had turned Liam Neeson's career graph and had branded him as an 'action star'. While, looking at the trailer of 'Mardaani' we guess, even this bold film might flip Rani's career on the positive side.
Well, copy or not, 'Mardaani' does look extremely promising! Rani is an spectacular actress and we guess no one could do a better female 'Liam Neeson' then her!
Don't believe us ? Watch both the trailer yourselves!