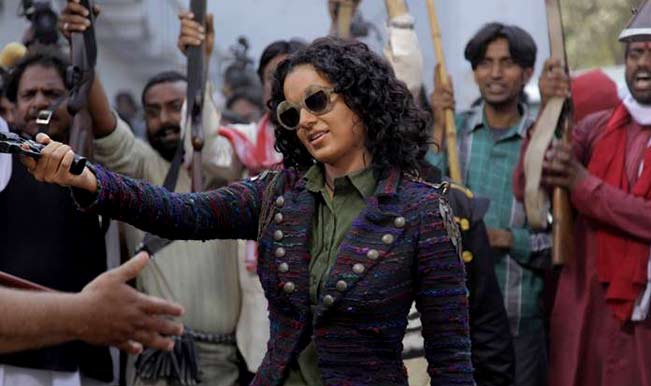 Revolver Rani's title song sung by Usha Uthup is more like an extended trailer with a desi attitude in showing the strange but likeable way Kangana Ranaut portrays the dominatrix's role.
She is seen as an evading looter who lives a lavish lifestyle irrespective of staying in a palace or in the barren wastelands.
Like most politicians aka dacoits, she is seen strut walking through the streets terrorizing the police and rival gangs. The rival gang and the leader is perplexed after underestimating a woman dacoit as she keeps avoiding the police and even rounds up the police officials with her band of goons. (Watch: Revolver Rani trailer)
The song gives insight into the comic take on the woman who chose to terrorize the male dominated society with her version of vigilante justice. Here's the song and video of Revolver Rani's title song.