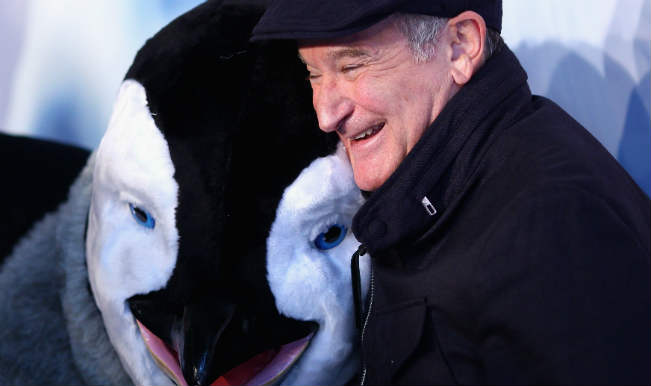 Bollywood woke up to the tragic demise of Oscar-winning actor Robin Williams and shared their sorrow on micro blogging site Twitter. It is suspected that the actor committed suicide and had been "battling severe depression" in the period before his death. The star of many Hollywood comedies was found unconscious and not breathing at his home near San Francisco, by paramedics called to the house and he was pronounced dead at the scene at 12.02 p.m.
Williams starred in numerous Hollywood films, including "Good Morning, Vietnam", "Dead Poets Society", "Jumanji", "Mrs. Doubtfire" and "Good Will Hunting", winning the Oscar for Best Supporting Actor for the latter in 1997. He also received two Emmy Awards, four Golden Globes, two Screen Actors Guild Awards and five Grammy Awards in addition to pursuing a successful decades-long and highly acclaimed standup comedy career.
US President Barack Obama posted a official statement saying that Williams was an airman, a genie, a doctor, but he was one of a kind and he made everyone cry and everyone laugh.
Oh captain, my…… terrible news about the passing of one of my favourite actors. Mr. Robin Williams.This is the 1st time he made anyone cry.

— Abhishek Bachchan (@juniorbachchan) August 12, 2014
Robin Williams. What a loss! You leave behind a vaccum difficult to fill but your remarkable body of work will continue to inspire. RIP — Azmi Shabana (@AzmiShabana) August 12, 2014
Such terrible news to start the day. Shocked and saddened with the passing of a childhood hero. RIP, Robin Williams. — रanviर_ डhoरeय_ (@RanvirShorey) August 12, 2014
He kept us in splits but was a victim of depression. The irony of life. #RIPRobinWilliams

— TANUJ GARG (@tanuj_garg) August 12, 2014
Idolised Robin Williams for as long as I can remember. The world lost an amazing comedic mind & force of happiness today. #RIPRobinWilliams

— Virr Das (@thevirdas) August 12, 2014