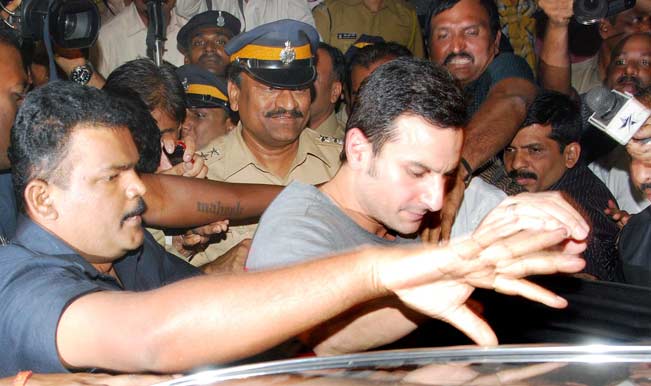 Saif Ali Khan has been booked with the charge of assault on a South African businessman that happened in February 2012.
Saif Ali Khan pleaded not guilty in court today for the charges framed against him. The incident occurred in Taj Hotel located at Colaba in Mumbai. Iqbal Sharma, the South African businessman alleges that Saif Ali Khan punched him after he had passed a note to request Saif Ali Khan and his friends to talk softly. (Read about other Bollywood celebrities who got arrested)
Saif Ali Khan was having dinner with Kareena Kapoor, Malaika Arora Khan, Amrita Arora, Shakeel Ladak (Amrita Arora's husband) and Producer Bilal Amrohi when the incident occurred. (Read all about Salman Khan's arrest for hunting)
Saif Ali Khan apologized for his anger and said that things could have been handled differently but the use of abusive language for the women at Saif Ali Khan's table by Mr Iqbal Sharma provoked him and he was acting in self defense.
Saif Ali Khan was arrested the next day and he walked free after paying bail of Rs 15,000 a very short time before Agent Vinod was to release in theatres.