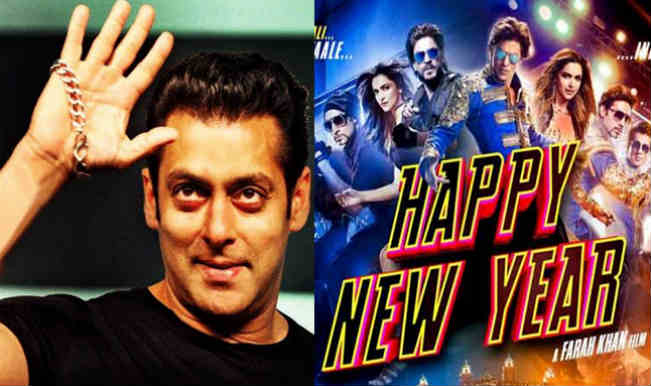 What happens when two superstars at war (apparently) come in praise of the other? Yes, Salman Khan has praised his Bollywood contemporary Shah Rukh Khan's recently launched trailer of his upcoming movie Happy New Year on August 14 in a grand event. Salman Khan took to Twitter to post his feelings regarding his friend-turned-rival Shah Rukh Khan's movie. He posted, "Jst saw happy new year ka  promo , its Kick ass ." Many see it as Salman's generosity while others view is as an ongoing promotion of his movie Kick! Well, whatever the case may be, this gesture of Salman Khan will definitely bring in a new turn in the so-called Khan war with Shah Rukh Khan!
Jst saw happy new year ka promo , its Kick ass .

— Salman Khan (@BeingSalmanKhan) August 14, 2014
As for both the Khan's followers are concerned, this is definitely a moment to rejoice for them. Shah Rukh Khan and Salman Khan, once friends, turned foes and now contemporaries enjoy healthy competition in B-town. Every now and then, since their infamous fight and split way back in 2008, the two have been seen praising and meeting giving rise to the speculations around them coming together!