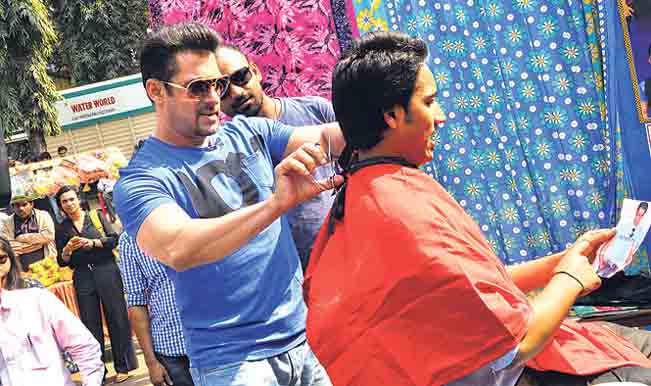 Salman Khan has always been involved with charity; he has supported and initiated many charitable causes so that the needy get the help they deserve to lead a life with dignity. Salman Khan has recently shot a bit for an upcoming show known as Mission Sapne which involves famous celebrities to take up smaller jobs as compared to their daily work for a day and the money that they make from doing the task is magnified with the help of sponsors and given to a person in need.
The episode where Salman Khan cuts hair, the proceeds will be given to a hairdresser named Kurban Ali who was critically injured in an accident and aims to get on with his life. Salman Khan, under Kurban Ali's guidance cut hair for many men but being reluctant to mess up a woman's hair, he just gave her a head massage.
Sonali Bendre will host the show which will be aired soon and the show has already been associated with the likes of Harbhajan Singh, Ram Kapoor and Varun Dhawan.