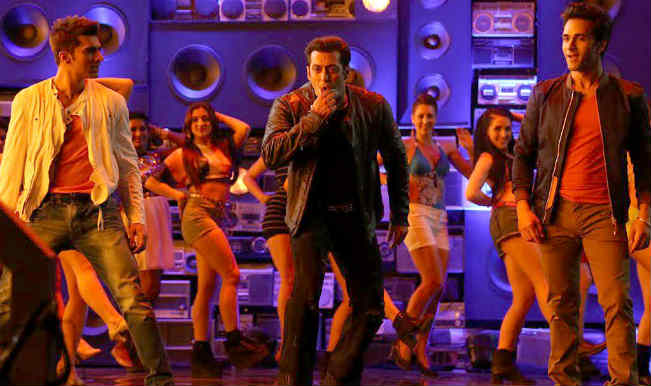 The much anticipated song of the movie 'O Teri' featuring Salman Khan hit the World Wide Web today! The song is fresh and hip and is definitely hummable. The song begins with Salman Khan dropping some beat and then the lead actors of the movie Pulkit Samrat and Bilal Amrohi join him.
The song efficiently captures the essence of the movie, is catchy and will get stuck in your head. The lingo used in the song is very relatable, and something that we all use in day to day life.
'O Teri' is movie based on lives of two young journalists who are leading a life of an ordinary journalist until, an event twists the things for them. It is satirical look on what our country has become and how the youth perceives it.
The title track of the movie summarizes the whole plot of the movie in very cool and quirky manner. Salman Khan looks really cool in the song and we guess the main step is going to be a hit soon. Also, Pulkit and Bilal show off their moves and shake a leg with the Bhaijaan of the industry.
We can't help but notice that Pulkit looks like a younger version of Salman Khan. So, is Bollywood getting a dose of Bhai's younger version?
Well, to find out that, we will have to wait for the release of the movie.
Until then, groove to this song