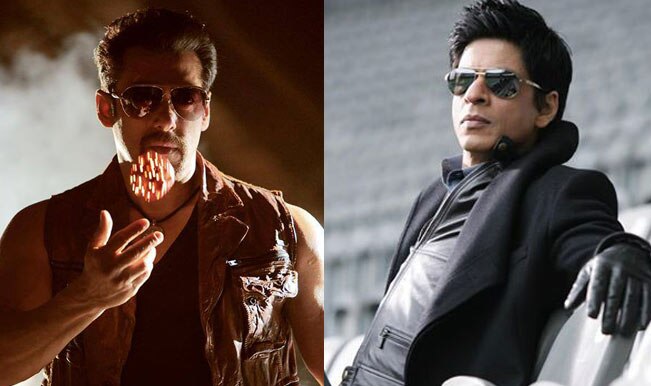 Eid has been the favorite festival of the mega-star Salman Khan. But all the records were trashed when King Khan- Shahrukh Khan arrived with Chennai Express, previous year on Eid. The superstars have clashed once on Eid, way back in 2006. Shahrukh Khan's Don crushed Salman Khan-Akshay Kumar's starrer Jaan-E-Mann. Though the tables have turned now, Salman Khan has emerged as the numero-uno of Eid releases. Three from his last six releases have been on Eid and ruled the box-office.
The Bollywood industry witnessed a change, when King Khan came with Chennai Express on Eid previous year. Speculations were made that Shahrukh Khan will be unable to come near the previous record set on Eid by Ek Tha Tiger (Rs. 199 crore). But he proved why he is called the undisputed King of Bollywood, by collecting Rs. 228 crore with Chennai Express. Shahrukh Khan is known for releasing his movies during Diwali vacation but with his last Eid release Chennai Express smashing all records, Salman Khan must be having cold feet.
Salman Khan is ready with his next Eid release Kick, hoping to surpass the previous records set by Chennai Express. Salman Khan, currently, is ruling the Eid festival, but who knows when Shahrukh Khan might overtake him and gain the top spot in the race.