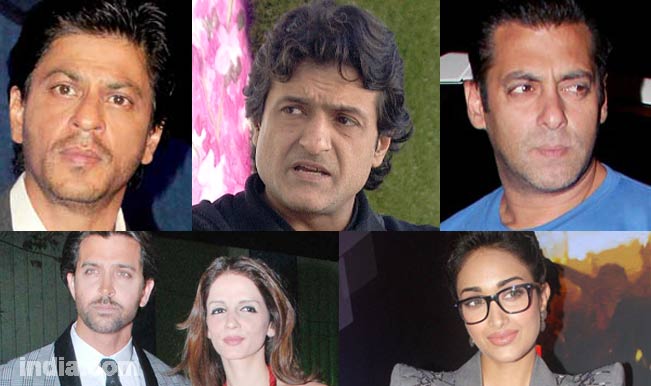 Are the big stars of Bollywood ever free of controversial moments? Aishwarya Rai Bachchan, Shahrukh Khan, Salman Khan, Katrina Kaif, Sanjay Dutt, Hrithik Roshan – all have been in the news this year not just for their movies but for their controversies and court cases. And some stars have been controversial in, sadly, death. Like Jiah Khan. On Bigg Boss 7, there were huge fights and even an arrest. We take a look at the newsmakers of the year who were talked about for reasons other than their films.
1. Jiah Khan – suicide or murder?: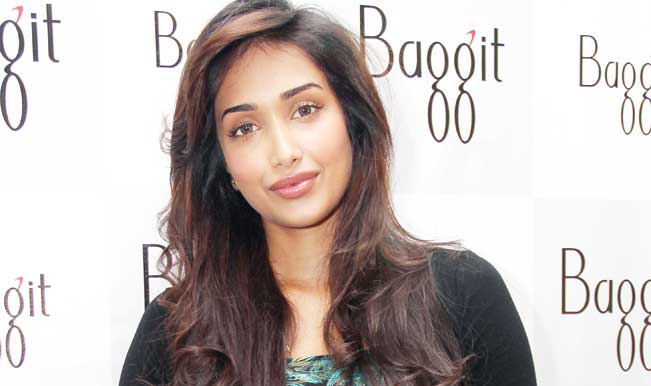 Ghajini actor Jiah Khan was found hanging from a ceiling fan in her house on June 3, 2013. The case was termed as suicide and Jiah's boyfriend Suraj Pancholi, actor Aditya Pancholi's son, even spent a few days in police custody for alleged abetment to suicide. Suraj was released on bail and got on to work on his Bollywood debut. Jiah's mother, yesteryear actor Rabia Amin Khan aka Rabiya Khan maintained that her daughter was murdered and appealed for a reinvestigation. Fresh forensic reports suggest that Jiah did not commit suicide. The latest to add to the murder theory was that no fingerprints were found on the ceiling fan in the room she died in. Rabia requested to see the video recording of Jiah's autopsy. Court denied permission to her.
2. Shahrukh Khan – surrogate baby sex determination: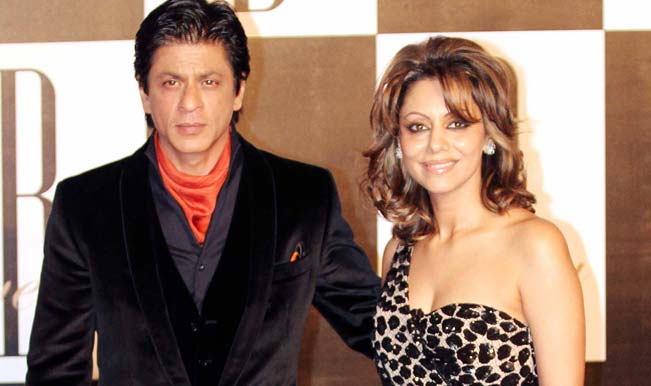 After Aamir Khan and Kiran Rao went in for a surrogate child, in 2013 a newspaper reported that Shahrukh Khan and wife Gauri are also going in for one. SRK-Gauri's repeated visits to a certain doctor were revealed. But the story got a nasty twist when it was alleged that Shahrukh wanted to determine the sex of the baby. The actor was quiet for a few months and only later revealed that when these rumours surfaced, the child, AbRam, had already been born. AbRam was in the incubator and hence the hospital visits and no sex determination was done, said the actor. Shahrukh has two older children, son Aryan and daughter Suhana.
3. Sanjay Dutt jail and parole: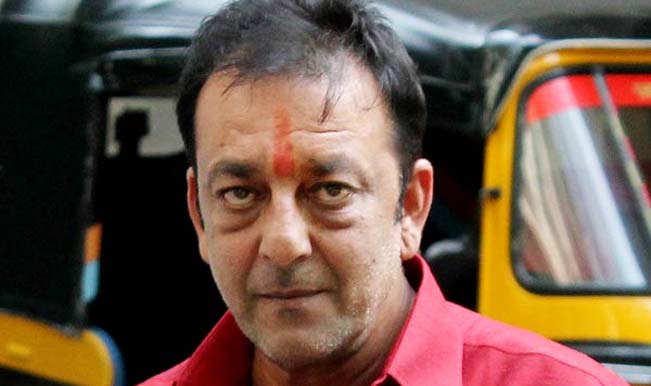 Bollywood's bad boy Sanjay Dutt's five-year prison sentence was upheld by the court. The actor was convicted of illegal possession of arms during the 1993 Mumbai serial bomb blasts case. Sanjay had already spent 18 months in jail before, and was taken to the Arthur Road jail and then to the Yerawada jail in Pune to finish the rest of the sentence. However, the actor was recently out on parole to spend time with his family due to health issues. There was a controversy when it was reported that he had applied for extension of parole, which he denied.
4. Ranbir Kapoor-Katrina Kaif bikini pictures leak and Katrina's statement thereafter:

Are they, aren't they? The cat was out of the bag when the bikini pics of Katrina Kaif with Ranbir Kapoor in shorts at a beach in Spain were leaked by a fan. The pics went viral but the normally cool as a cat 'Kat' did not take it lightly. For the first time in her career in Bollywood, she sent out a statement condemning the leak and the publishing of the pics by the media.
5. Salman Khan's court hearings for hit-and-run case: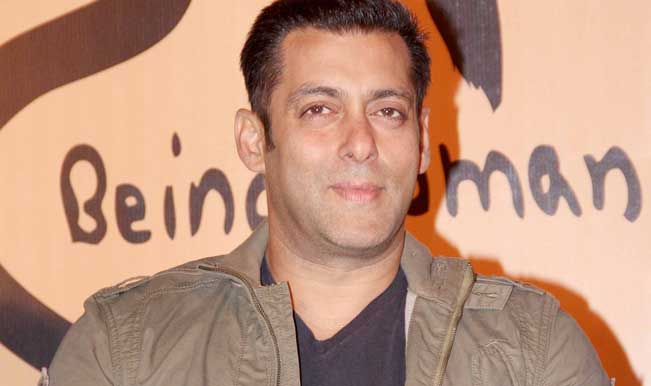 Another bad boy of Bollywood, superstar Salman had been tried for multiple cases including hit-and-run and poaching. The actor's hit-and-run case has been the most in news with multiple hearings throughout the year, each time being postponed for some reason or the other. Sometimes Salman doesn't appear in court or sometimes the judge is transferred. Salman faces 10 years in jail for a charge of culpable homicide not amounting to murder and had appealed against the charge.
6. Aishwarya Rai Bachchan-Jaya Bachchan jhagda (alleged tiff):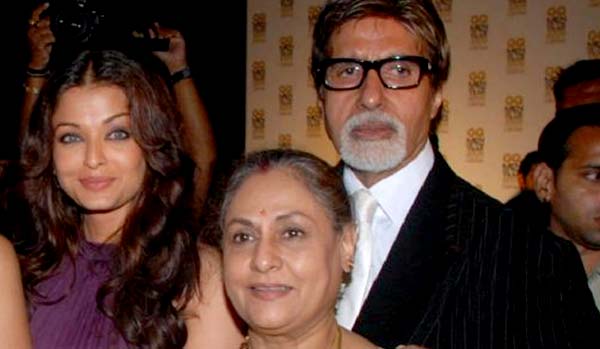 Aishwarya Rai Bachchan has been used to handling the media since her Miss World days and is quite comfortable with people addressing her by her first name (at least in India). But it seems her mom-in-law Jaya Bachchan, a veteran actor who is probably used to being called Jayaji or Mrs Bachchan, lashed out the media recently at an event when a reported called out to Aishwarya. 'Kya Aishwarya, Aishwarya bula rahe ho, tumhare class mein padhti thi kya?' she fumed. Ash, we think, did not take too lightly to this. Soon there were rumours that the saas-bahu were fighting over it. It was denied, of course.
7. Hrithik Roshan and Sussanne divorce rumour and final separation: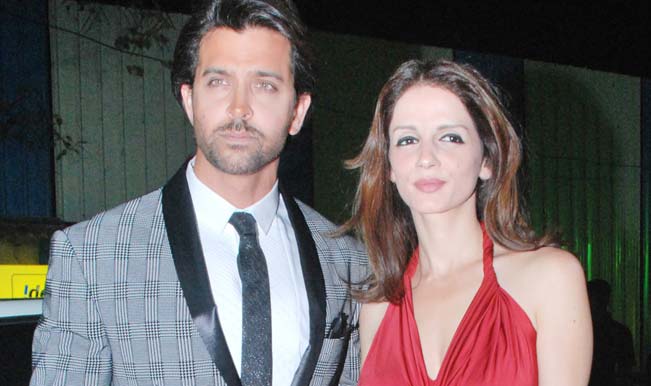 Sussanne Roshan had been spending time with her ailing father at her maiden home for the last few months. But when she made just a two-minute appearance at her father-in-law Rakesh Roshan's birthday party in Worli, Mumbai, tongues started wagging that Hrithik Roshan and Sussanne are getting divorced. Also, when Hrithik made an appearance at sister Farah Khan Ali's store launch, Sussanne's store The Home Label had a separate event where he was absent. He was also not there for Sussanne's new store launch in Bandra. Instead, he chose to send an official statement to the media on his separation with his wife.
8. Shahrukh Khan - Being a Khan article and terrorist Hafeez Saeed's reaction: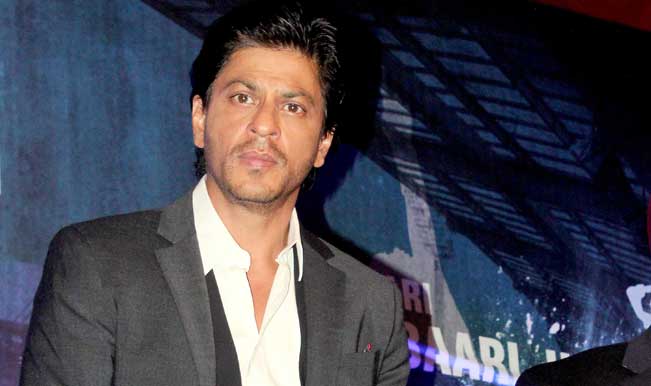 In his controversial article Being a Khan for Outlook Turning Points magazine, Shahrukh Khan said, "Whenever there is an act of violence in the name of Islam, I am called upon to air my views on it and dispel the notion that by virtue of being a Muslim, I condone such senseless brutality… I sometimes become the inadvertent object of political leaders who choose to make me a symbol of all that they think is wrong and unpatriotic about Muslims in India. There have been occasions when I have been accused of bearing allegiance to our neighbouring nation rather than my own country – this even though I am an Indian, whose father fought for the freedom of India. Rallies have been held where leaders have exhorted me to leave and return what they refer to my original homeland."
He was speaking on being a Muslim post the 9/11 terrorist attacks. But this complicated writing was misunderstood and soon the actor had to give explanations, especially after Lashkar-e-Taiba terrorist Hafeez Saeed welcomed him to Pakistan if he was feeling insecure in India.
9. Bigg Boss 7 – Kushal Tandon & Gauhar Khan's fight with Andy: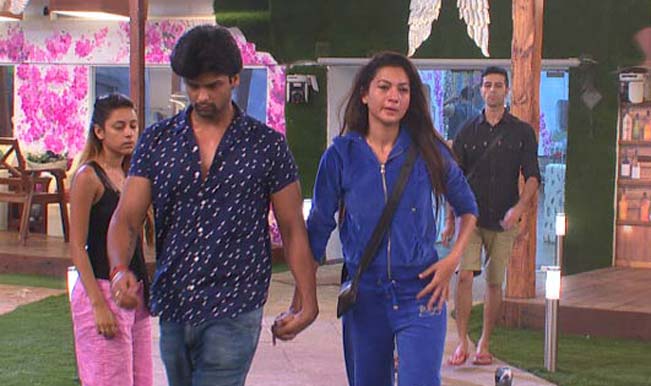 Bigg Boss the show always figures in the controversy list. On Bigg Boss 7, the biggest controversy was when Kushal Tandon got violent with Andy and was thrown out of the show. Andy apparently spoke about Kushal's girlfriend Gauahar Khan's undies and stuff, and Kushal grabbed him by the collar. Gauahar was also out of the show for a while. Both were back on the show.
Armaan Kohli and Tanishaa Mukherji leaked pictures; Armaan Kohli's arrest:

The other controversies on Bigg Boss 7 include the arrest of Armaan Kohli thanks to Sofia Hayat's complaint of sexual harassment; Armaan and Kushal's fight and the alleged love affair between Armaan and Tanishaa Mukherji. Armaan also has a live-in girlfriend outside the Bigg Boss house, but he was more interested in Tanishaa now. This was confirmed when pictures of them indulging in PDA were leaked. However, the lip-lock pics were not theirs but Kushal and Gauhar's. Armaan, btw, has been eliminated from Bigg Boss 7.
10. Adnan Sami – Indian visa expiry and service tax evasion issue: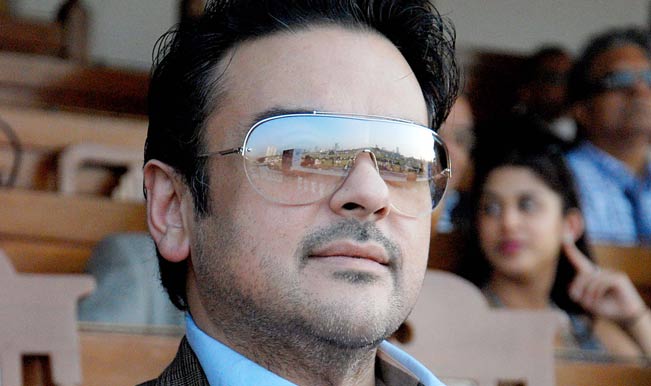 The Pakistani singer is not just troubled because of his ex-wife Sabah Galadari, but also visa and service tax evasion blues. In fact, his excuse for evading tax was that Sabah had left him bankrupt! On top of it, he overstayed in India. The singer was under the scanner.
11. Rahat Fateh Ali Khan – Alleged second marriage to Falak:
Another Pakistani singer who had visa troubles two years ago in India and had to leave the country was Rahat Fateh Ali Khan. He was in the news in 2013 for a reported second marriage, to his alleged model girlfriend Falak. Rahat, of course, denied it and said he was happily married to his first wife.
Photos: Yogen Shah, DNA/Stardust and publicity stills