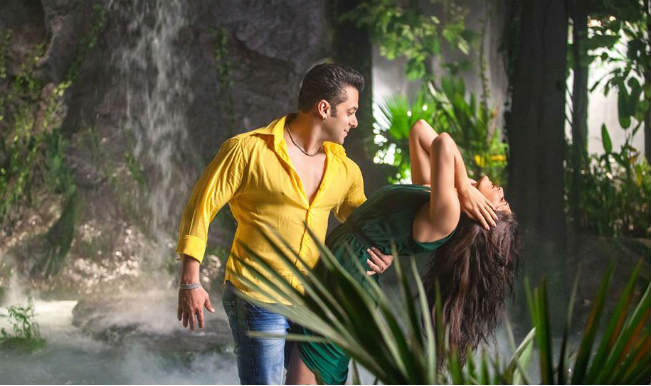 If reports are to be believed, this movie is about to create a history. We will witness the mega-star Salman Khan kissing for the first time on the silver screen. Salman Khan, an actor who dated the sexiest woman alive and acted with sizzling actresses on-screen. The only thing this Bollywood hunk resists in doing is Kissing. He has never locked his lips with any of his co-stars in the past. It seems Sajid Nadiadwala has executed this in-executable thing in his upcoming directorial debut movie Kick.
According to sources, "Salman shares an intimate moment in the film with his love interest. It is very rare that you see Salman do this on screen."
In the song 'Jumme Ki Raat', Salman Khan is shown demanding a kiss from his co-star Jacqueline Fernandez. Salman Khan is striving hard to make Kick a success, and Kissing on-screen may be a step towards it.
Produced under the banner of Nadiadwala Grandson Entertainment, the movie is slated to release on 25th July. Kick stars Salman Khan, Jacqueline Fernandez, Randeep Hooda, and Nawazuddin Siddiqui in pivotal roles.