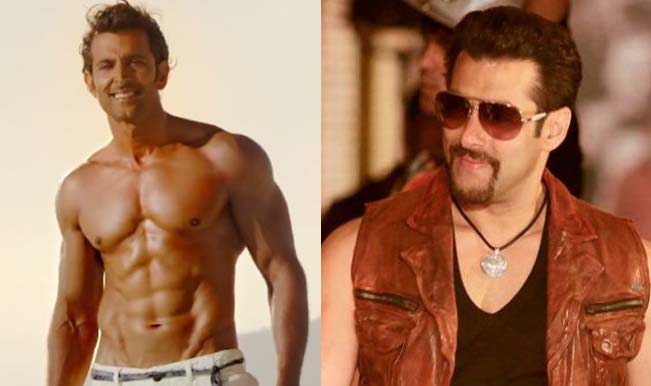 With the release of the teaser of Bang Bang, Hrithik Roshan has also joined the race of acquiring the biggest movie of the year. Till now, it was Kick's fever all over, but now Hrithik fans are ready to 'Bang Bang' the Bollywood records. Salman Khan's Kick is all set to release this Friday, and the teaser of Bang Bang is stealing its limelight couple of days past its release. The teaser displays some jaw-dropping action sequences, which easily are miles ahead when compared to Salman's Kick.
Hrithik Roshan appearing from the sea on a jet-glider is more believable than Salman Bhai ditching the cycle and coolly walking across a railway track. The jet-glider used by Hrithik in the movie somewhat resembles the one used by Green Goblin in Spider-Man. The actions scenes of Bang Bang excel the spurious sequences of Kick.
The dynamic-duo of Hrithik Roshan and Katrina Kaif also adds a big plus to the mounting buzz of Bang Bang. This Hrtihik starrer will also enjoy a national holiday release, i.e. Gandhi Jayanti. The addition of Danny Denzongpa will prove to be the icing on the cake for the movie.
With the release of Kick, it would be certain which among the two will rule the box-office. After Kick and Bang Bang, Shahrukh Khan's Happy New Year and Aamir Khan's P.K. is yet to come. So it's a bit early to predict which movie will be the highest grosser of the year.