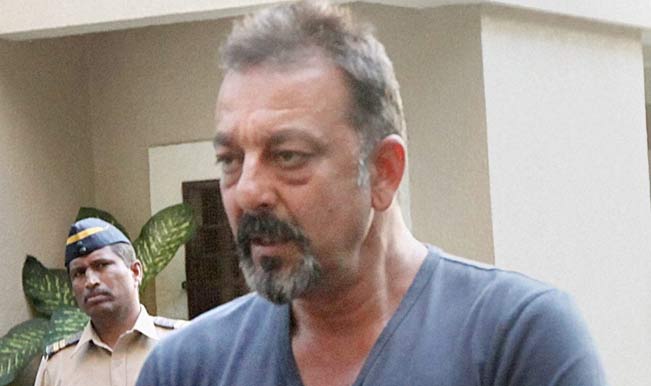 Bollywood grapevine says actor Sanjay Dutt, who has been jailed in connection with the 1993 Mumbai blasts case, might seek parole for 30 days. But  Yogesh Desai, Yerwada Jail Superintendent, has denied any such reports. "There is a rumor spreading about Sanjay Dutt given parole for 30 days. Do not believe any such rumors", Desai clarified in a statement.
Sanjay Dutt who is serving his jail term in Pune Yerwada Jail was also rumoured to have applied for parole in July 2014, as his four-year-old daughter Iqra had been hospitalised.
Earlier, when Sanjay Dutt was granted parole on the basis of his wife Maanayata Dutt's illness, it triggered a lot of controversy as she was Maanayata was spotted at one of the B-town parties.
The parole history of Sanjay Dutt
Sanjay Dutt who is serving a five-year sentence of rigorous imprisonment for illegal possession and destruction of an AK-56 rifle before the March 12, 1993 Mumbai blasts, was lodged in jail in May 2013. He had already served one-and-a-half years of his sentence in the 1990s.
For the first time in 2013, Dutt was granted a 14-day furlough, which he had sought to treat his leg pain in September. The parole was extended for another 14 days. Later in December 2013, he was granted parole, which was extended twice. On March 21, he returned to jail and from then onwards he is in Yerawada jail.
The court observed that since the time Sanjay Dutt was sent to jail in 2013, he had been frequently granted parole, and so he will not get any more parole in the coming year. The government and jail officials had also been asked about the reasons behind this 'special treatment' given to the actor.