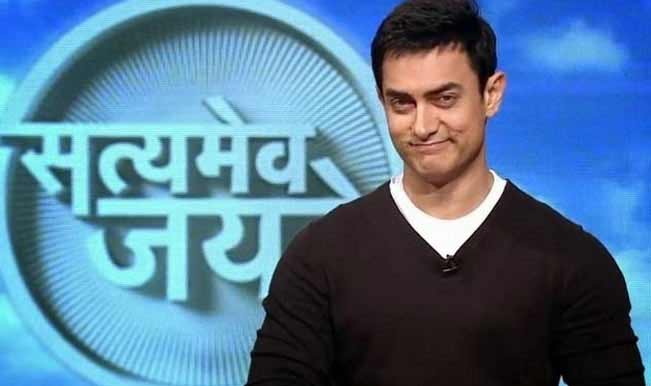 Satyamev Jayate has always brought the major issues to the fore that have been creating havoc for us and the society. And in this episode 4 of Satyamev Jayate Season 2, Aamir Khan threw light on the corruption issues and the numerous scams that are shadowing our nation.
Lately the scams are taking up majority of the part of the broadsheet dailies and have been all over the news. Number of accounts dealing with black money has come in between the progress of the country at every possible level. Aamir Khan threw light on the grave issue . With the help of statistics, data and thorough research he showed how these malpractices can be stopped both at the personal level and at the level of society at large.
One of the personalities present on the episode was Shankar Singh of Mazdoor Kisan Shakti Sangathan. Singh reflected upon the significance of an RTI application that can be filed by all Indian citizens. Aamir then introduced Somwya Kidambi from Society for Social Audits, accountability and transparency. She openly remarked about instances where social audits with the might of which nearly 3000 corrupt government officials have been terminated from their services and nearly 5000 disciplinary actions have taken against those who were found corrupt. A lot of future corruption could be avoided if light is shed on this topic tactfully like this episode of Satyamev Jayate tried to do.
The message given was pretty clear that instead of waiting for a messiah, every citizen must constantly monitor and engage with the government to make it more accountable. And also gave us hope about how the wealth of our nation is enough, for every single citizen to be a millionaire.
The underlying message was deep enough to make us contemplate over the state of our nation and to think about who do we cast our precious vote for in the forthcoming elections.