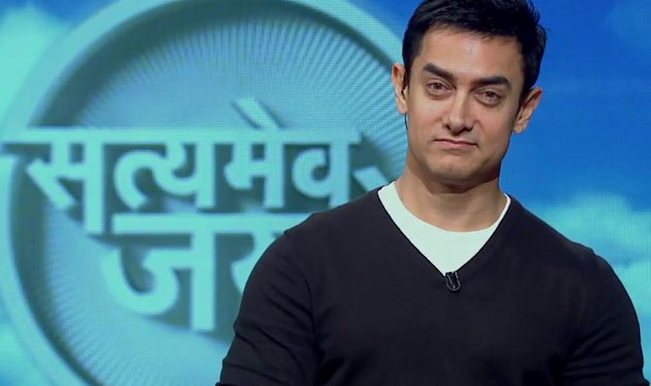 Aamir Khan caught the pulse of the nation again, this time in the first episode itself of his TV show Satyamev Jayate 2. The topic for the premiere episode of the second season of the popular chat show Satyamev Jayate was slated to be about farmers. But it turned out to be about something which is much closer to the heart of the nation, something which shook the nation on December 16, 2012 – the infamous Delhi gang-rape incident of Nirbhaya (the name given to the vicim who died from serious injuries but not before ensuring her rapists got punished).
The episode spoke about various issues related to rape and rape victims or survivors – including the psychology of rapists, the treatment meted out to the victims and how perpetrators often went Scot-free.
Aamir raised the issue of the controversial 'two-finger test' that rape victims, even little girls have to go through. It was revealed that the test was also shockingly used by doctors to train other doctors in one incident.
The show also spoke about the lack of proper training given to medical students to handle such cases.
Aamir has kept the format of the original season of Satyamev Jayate intact, with interviews of victims and testimonials. The actor yet again spoke about sensitising people to the grievous crime's survivors.
Also, as usual, Satyamev Jayate ended with a song – Bekhauff – sung by Sona Mahapatra and composed by her husband Ram Sampath.
Watch this space for more reviews of Satyamev Jayate 2.
Satyamev Jayate 2 anthem: Watch Aamir Khan sing theme song's new version