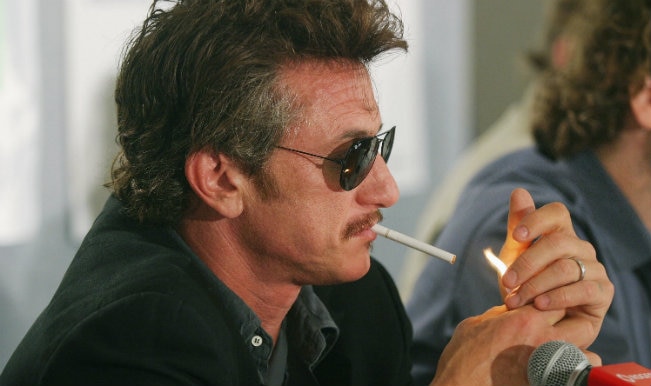 Have you heard of anything more badass? Hollywood star Sean Penn reportedly traded posing with a fan for a photograph for cigarettes when he was out with his new girlfriend Charlize Theron. The actor who played a villain in 'Gangster Squad' was out jogging with Charlize Theron when it happened. (Read: Why do people smoke cigarettes?)
After his quota of jogging, the star got back to their car and suddenly realized he hadn't taken his cigarettes with him and they were left back at home. A source said that Sean Penn asked Theron if she'd brought her smokes, but she hadn't and since he had left his wallet at her house, he couldn't buy a new pack.
Probably going through what smokers call a "smokey panic attack", the 53-year-old was glad to have found a fan who incidentally wished for a photo with him.  Sean Pen who is believed to never pose for pictures with people, told his fan that he could trade his photograph for a couple of cigarettes. The fan was more than elated to hand not a few but over a whole packet, but Sean Penn reportedly took just two while posing for the photo.