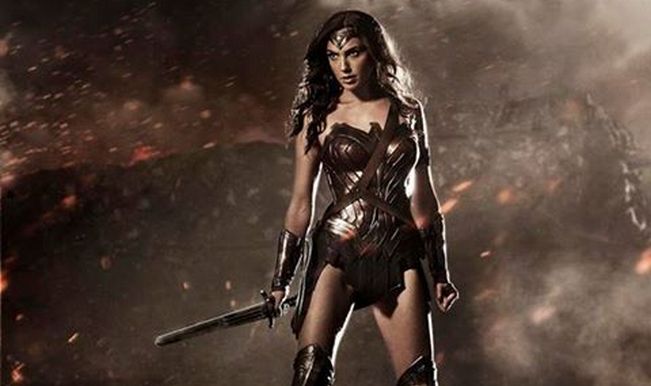 This Wonder Woman is about to change things! Batman vs. Superman: Dawn of Justice director Zack Snyder has decided to give the Wonder Woman a feisty makeover! Earlier, the character of Wonder Woman was known for a patriotic costume with shades of red, white and blue. But now, in the most anticipated movie Batman vs. Superman, Wonder Woman is all sexed up with dark leather clad costume!
After revealing Ben Affleck as the Batman for this film, the director has now revealed the look of Israeli actress Gal Gadot as Wonder Woman on Twitter.
Great time at #SDCC this year! #WonderWoman #DCTrinity http://t.co/iPhukjD0F3 pic.twitter.com/JobeSzwfH4
— ZackSnyder (@ZackSnyder) July 26, 2014
The picture has Wonder Woman standing on a volcanic rock with a sword in her left hand. Though the modern Wonder Woman has a dark side to her, she has still kept her iconic bustier, thigh high boots, gold head-band and wrist-bands. The Israeli actress looks smoking hot in her character and we can't help but eagerly wait for the movie! But till then, drool over this feisty beauty!
Batman v Superman: Dawn of Justice opens on May 6, 2016.