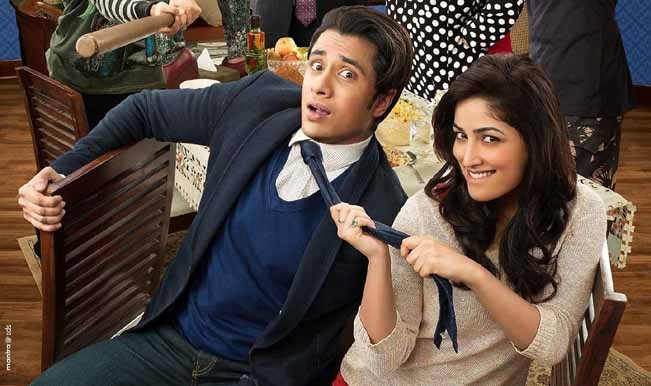 The trailer of Total Siyappa, a laugh riot film ends with a fight between the two lead actors arguing over Shahid Afridi's infamous incidents that have apparently left even the Pakistanis pissed off at him. But, Shahid Afridi proved why he is called 'Boom Boom Afridi' by hitting two huge sixes in the final over of the match between India and Pakistan in Asia Cup 2014 to propel the Pakistan Cricket Team ahead of the Indians. (Read: How Shahid Afridi blitz helped Pakistan beat India)
You may ask, how does this affect Total Siyappa? It does apparently because the mood in Pakistan has changed radically as every Pakistani cricket fan is singing praises for Shahid Afridi and for the film to do good business, there has been pressure from Shahid Afridi loyalists to not only alter the dialogue in the film showing Shahid Afridi in a good way rather than like a troublemaker but also launch a new trailer a few days prior to the release of the film. (Watch Total Siyappa Trailer here)
The makers of the Total Siyappa have been unavailable for a comment but Total Siyappa's distributors have unofficially confirmed that the film will be altered to suit the needs of the audiences and please Shahid Afridi fans all over the world.
The trailer features Ali Zafar losing an argument when Yami Gautam attacks him with Shahid Afridi's comment of being big-hearted after a previous cricket defeat saying that Pakistani's are big-hearted as compared to Indians when it comes to accepting defeat but Ali Zafar accepts that Shahid Afridi is considered a nuisance in Pakistan also. This line has to go away or the film sales will surely see a nose dive after initial reports start emerging whether the rude and defaming comments about Shahid Afridi.
If the shameless attack on the Pakistani cricket star is unchanged then the fans will surely go Boom Boom in the theatres.
(Disclaimer: The article is purely a work of fiction. Shahid Afridi's fans should watch the film to celebrate his success!)