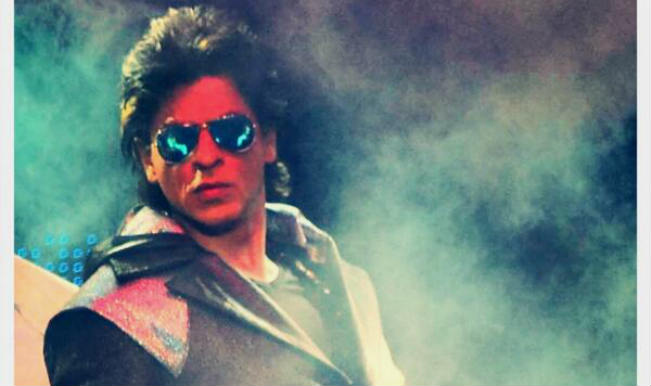 The 'King Khan' Shahrukh Khan is all set to receive yet another major award for his immense contribution to the Indian Cinema. Khan is to be awarded with the title of 'Legion of France', which is one of the country's highest civilian awards. Before him, Satyajit Ray, Lata Mangeshkar, and Amitabh Bachchan are the only three Bollywood celebs to be honoured by this title. French Foreign Minister, Laurent Fabius, will be in Mumbai to accolade King Khan with the award.
Shahrukh Khan will be awarded with a certificate and a gleaming medal. Through our close sources, we were able to get the exclusive images of both. Shahrukh Khan is the other name of Bollywood worldwide. In spite of not working in any Hollywood flick, he ranks amongst the top actors worldwide. Recently, he was declared the second richest actor in the world, beating Hollywood giants like Tom Cruise, Adam Sandler, Johny Depp and Tom Hanks.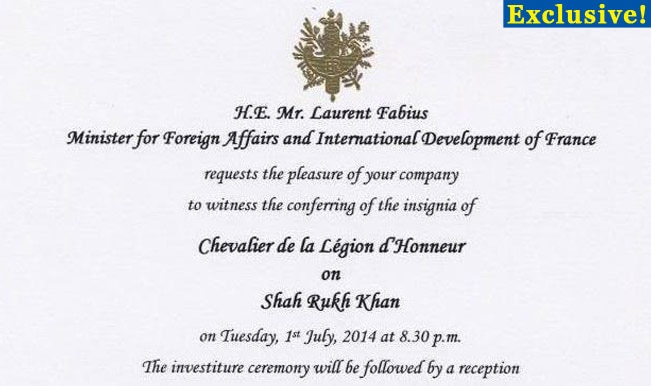 Shahrukh Khan is a global-star today. Started his carrier with television, he is now ruling the Bollywood. The popularity of the star is evident from the list of the awards he is esteemed with. In 1997, he was awarded with The Best Indian Citizen Award by the Indian government. In 2005, he received India's fourth highest civilian award- Padma shri Award. He has received 12 Filmfare awards, from which 8 are for Best Actor. He shares the record of most Filmfare awards for Best Actor with the legendary Dilip Kumar.