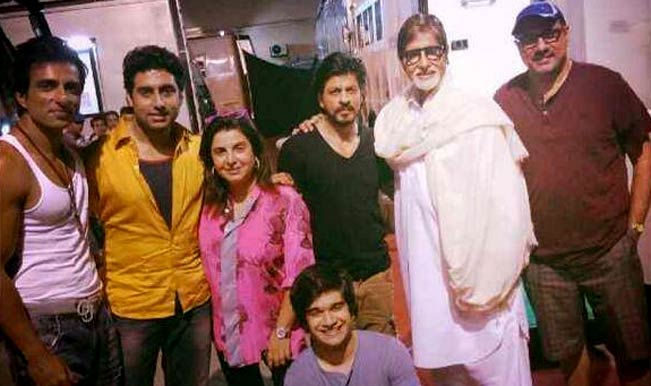 No wonder, Shahrukh Khan is touted to be the actor with brilliant marketing sense. The 'Marketing Guru' as is all set to leave behind his competitors with the bonanza mix of his highly anticipated movie Happy New Year's first trailer during cash rich tournament IPL 2014. The Baadshah Khan knows how to tap the potential of an event to its best.
Shahrukh Khan Movies are highly awaited and looking at the amount of secrecy, Happy New Year crew has been maintaining, this news of first trailer could not have come on a better time. It is highly speculated that the trailer would be release during the opening match of the IPL 7, which is to take place between defending champions Mumbai Indians and his side Kolkata Knight Riders.
Shahrukh Khan will also be presenting a gala dinner along with Madhuri Dixit. This dinner is expected to be one closely guarded private affair comprising the teams and their owners. Shahrukh Khan would enjoy the dual role of hosting as well as being the team owner in UAE for the IPL 2014.
Happy New Year is also abuzz with producing the most expensive song ever in the Indian cinema. It is expected to be around Rs. 7 crore. The movie is directed by Farah Khan and has a heavy star cast with Deepika Padukone, Boman Irani, Abhishek Bachchan, Sonu Sood and Vivaan Shah.