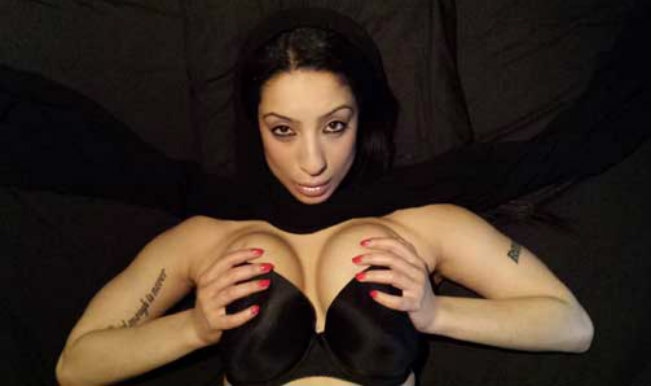 Shanti Dynamite, the name sounds familiar? If yes, then you will be glad to know that this adult star is coming out of your little black book  and will be soon seen on the big screen! Shanti Dynamite is another pornstar who is following the steps of Sunny Leone to make it big in Bollywood. She is also the same female, who had accused Sunny Leone of copying her. Here are some things about this pornstar trying to turn actress, that you ought to know:
1) She was born in Kampala, Uganda.
2) Her real name is Sofia Vasileiadou but she likes to be called by her stage name 'Shanti Dynamite'.
3)She is of an Indian and Greek descent.
4) She does adult chat shows for UK television.
5) Shanti Dynamite  has been adjudged as one of the 50 Sexiest Woman of Asia by British Newspaper Eastern Eye.
6) She began her career as a teenager, starring as a glamour model on the popular Hotel Voyeur, a UK-based topless show
7)She introduces herself as Sofiya (Shanti) Dynamite on Twitter.