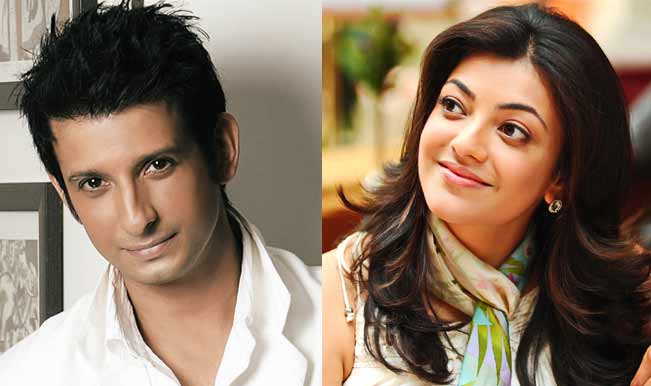 We will finally be able to see the talented Sharman Joshi on big screen again as the protagonist in director Ajoy Verma's remake of a popular Iranian rom-com- Cease Fire. It has now been confirmed that Kajal Aggarwal, the actress of Special 26 will star opposite Sharman.
Verna mentioned, "Cease Fire was one of the highest grossing films in Iran and is a delightful romantic-comedy, so we thought both the actors will do perfect justice to their roles."  Verma also adds that the film is scheduled to take off in the first week of September and major portions of it will be shot in Delhi.
It has also been mentioned that the music if the films seeks a very contemporary style and hence composer Shantanu Moitra has been signed for this film. Also, to top it all, we hear that Gulzar will be penning down the lyrics. Whether the movie will do well or not, we can't be sure but it seems like the songs will definitely do well.
This rom-com explores the story of a married couple, who are on the verge of a split and how they fall in love with each other all over again. Sounds conventional, doesn't it? But considering it was one of the highest grossing film in Iran, we expect it to to have some unconventional turns and twists.
Verma expects the movie to be released next year. On asking Verma whether the name of the movie will be Cease Fire only, or it would change, he tells us yhay as of now, the name is Cease Fire but they may change it later on. This film produced by Prem Raj Joshi will be a hit or not, now only the future can tell us but as of now we would wish Verma and his entire team good luck for this movie.