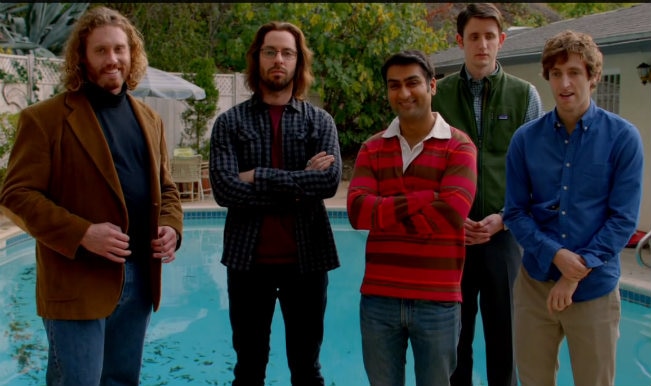 "Jobs was a poser. He didn't even write code." The first trailer for HBO's modern view into the tech scene of Silicon Valley has arrived. The comedy is set in Silicon Valley itself, where the people who are the most qualified to succeed are the least capable of handling success.
The series is believed to be partially inspired by Producer – Mike Judge's own experiences as a Silicon Valley engineer in the late '80s, stars an ensemble that includes Thomas Middleditch, T.J. Miller, Zach Woods, comedian Kumail Nanjiani, Martin Starr, Josh Brener, Christopher Evan Welch and Amanda Crew.
The show centers on Richard who is a socially awkward software engineer living in the Hacker Hostel start-up incubator along with his best friend, Big Head, pompous Gilfoyle and dry-witted Dinesh.
"You've got to deliver, like Steve," says Big Head in the trailer. After clarifying that he meant Jobs and not Wozniak, Richard replied: "Jobs was a poser. He didn't even write code." The show seems like a modern take on the awkward life of six computer geeks who try to make it big. Other conversations about attempted suicide, anxiety, buyout offers, Asperger's syndrome and algorithms ensue.
The series will premiere April 6, 2014, on HBO. We guys from India will have to do the usual. Torrentz! Check out the trailer below: