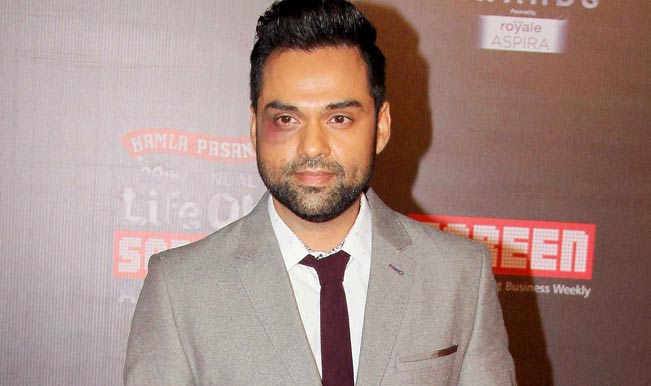 Mumbai, Jan 16: Singers like Kailash Kher, Sonu Nigam and Sunidhi Chauhan and composers such as Vishal Dadlani and Ehsaan Noorani have hailed Abhay Deols courageous outburst against music label T-Series for holding up the music release of his forthcoming film "One By Two".
The actor-producer, who recently turned up with a black eye at a recent award ceremony held here, openly stated that T-Series has stalled the release of the music of his film "One By Two" as the music company wants him to get composer Shankar-Ehsaan-Loy to sign a clause first.
Several Indian musicians have lent their support to Abhay's effort in supporting the popular trio, who have composed the "One By Two" album.
Following Abhay's remonstration at the Life OK Screen Awards, celebrities took to Twitter to share their sentiments on the issue:
Not only one but many companies are working as alliance to practice unlawfulness, this is d time to bring a historical change in music Abhay

— Kailash Kher (@Kailashkher) January 16, 2014
@EhsaanSEL: Whatever happens whether the music releases or not @OneByTwoFilm needs all your support people !!!! please RT !! — Ehsaan Noorani (@EhsaanSEL) January 16, 2014
Today, Abhay Deol has shown he is a man of principles and courage. He's won the admiration and thanks of the entire film music fraternity. — VISHAL DADLANI (@VishalDadlani) January 14, 2014
@SunidhiChauhan5 @sonuniigaam Movies and music cannot be separated! extend my support to the music fraternity!

— Parinitha Mohan (@ParinithaMohan) January 14, 2014
"@sonuniigaam: Abhay wearing a bruise on his eye, claiming hit by a music company. .. wowww pic.twitter.com/KcVUEw8qUO" @abhaydeol you rock!!

— Shreya Ghoshal (@shreyaghoshal) January 14, 2014
The movie&music of One by Two deserves your mad support now all d more. You hv 2 do it 4 d sake of justice & order. Lk u did for AAP. Love

— Sonu Nigam (@sonuniigaam) January 15, 2014

IANS