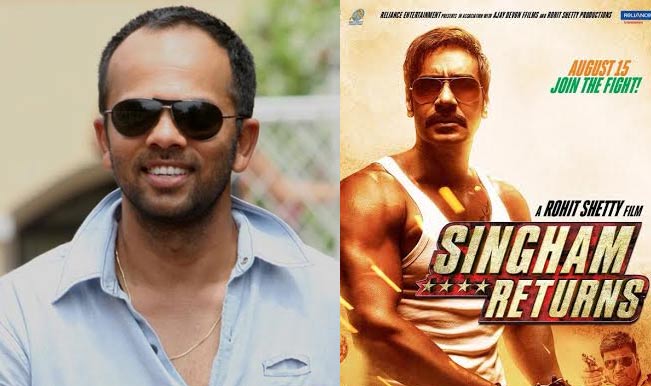 It seems the promotions of Singham Returns have been going on in full swing! Making several appearances on the sets of television shows to promote their movie, it is very evident that Kareena Kapoor and Ajay Devgn are not missing even a single opportunity to promote their forthcoming Bollywood action film.
Along with excellent marketing strategy, the filmmakers of Singham Returns have now come up with two exciting mobile games for all the Bajirao Singham fans. The games have been launched to enthrall the game lovers. Riding a sports car at one moment and then suddenly chasing villains at the other, these action-packed games promise to take you on a roller coaster ride with a thrilling and exciting adventurous experience.
Launched by Reliance Games in partnership with Roosh Interactive, the Singham Returns games feature five incredibly breathtaking locations of the dream city, Mumbai. The game has been launched in vernacular languages like Hindi, Tamil, Kannada and Telugu.
Directed by Rohit Shetty, Singham Returns is a sequel to 2011 release Singham. The action thriller is slated to release this Independence Day, August 15, 2014.