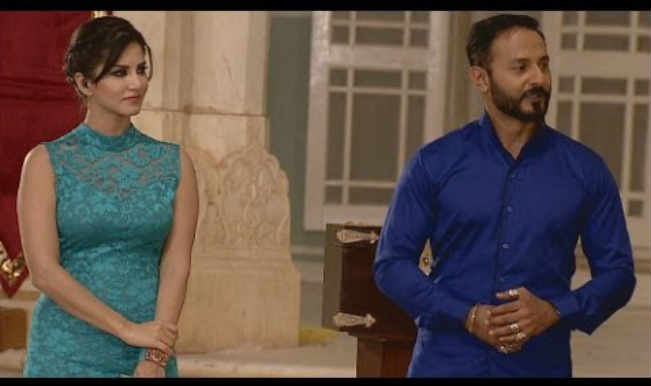 The second episode of the "reality show" Splitsvilla 7 started with the very obvious pool party where all the bikini babes were seen having a 'fun-time' with the guys. And in a matter of few minutes there is an instant connection between two of the participants and voila!  Scarlet and Ashwini are the first couple to be seen on the show. (Not very difficult to guess, as the same plot has been seen over umpteenth time!)
Post the pool party, there is a lot of khichdi pakaana between the girls. The girls are seen bitching and conspiring against each other (just like they did in the previous seasons). Then come the tasks. The girls on the show compete among themselves to impress the boys. One of the tasks was as downer of collecting kisses from the guys. We wonder how many kisses were "collected" behind the camera!
Another task involved the girls to dance saucily to attract male attention. The most grossest task comes in the end when two of the girls have to scratch the arm of the respective guys they have chosen like a couple of  Wolverines on blood lust!
Throughout the show, the sizzling Sunny Leone manages to outstand the girls in every which way! Though she doesn't really have much to do on the show, the super hot actress steals the limelight.